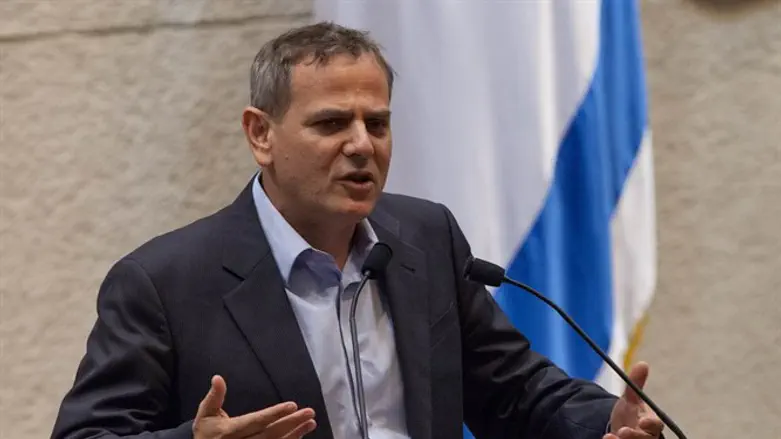 MK Nitzan Horowitz
Flash 90
Israel's Minister of Health and chairman of the Meretz party, MK Nitzan Horowitz, referred to the possibility of Israel entering a fourth nationwide lockdown. "This is a very difficult step - I don't buy the arguments that this step should be taken immediately, paralyzing the entire country as a result. A closure is a last resort, and as long as there is a chance to avoid it - we will take all possible measures to do so," he said.
"We've been talking about speed tests for a year and a half - and here it is," Horowitz began. "From today, everyone will be able to reach Magen David Adom stations and other [testing] facilities around the country, be tested and receive an answer within a quarter of an hour. This is a reliable and accurate test with about 90% accuracy, which will remain valid for the coming 24 hours, assisting those who have yet to vaccinate and children below the age of 12. Anyone who wants to enter theater plays, entertainment events, movies, and all other indoor complexes subject to green label guidelines will be able to do so with the help of a quick check-up," he added.
"This virus is not going anywhere soon, and all preventive measures we are undertaking at the time are meant to help out in the long term, stated the minister. We are deploying infrastructure that will enable life to continue alongside the Corona," he said.
According to the latest data published by the Ministry of Health, the number of seriously ill patients has climbed to 348, following a severe increase in virus cases over the weekend.
76,203 Israelis were tested yesterday for Corona, with 2,886 returning positive results - a total of 3.83%. 5,393,232 residents have received the second shot of the COVID vaccine, while 422,326 have been given the third "booster" dose. .