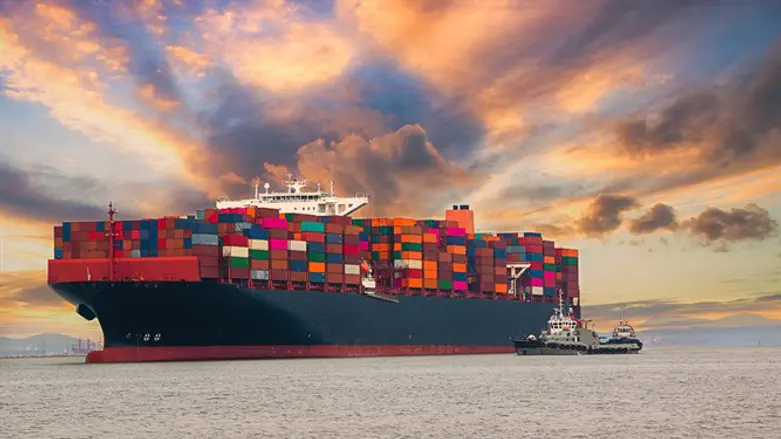 Freighter ship
ISTOCK
A naval incident occurred Tuesday near the coast of the United Arab Emirates, initial reports say.
According to the United Kingdom Maritime Trade Operations (UKMTO), a vessel reported that a "non-piracy incident" was underway Tuesday afternoon, off the coast of Fujairah, United Arab Emirates (UAE).
In their warning notice, UKMTO, based on a third-party source, advised that vessels "exercise extreme caution in the area, around 61 nautical miles east of Fujairah."
The notice did not provide additional details, Reuters noted.
According to Israel Hayom, Iranian sources also reported an attack against a commercial vessel in international waters, near the coast of Fujairah.
According to UAE sources, the "Golden Brilliant," which is flying under Singapore's flag suffered damage after it collided with an underwater mine or other underwater weapon, which caused a severe failure. It is not clear how many, if any, of the crew were injured.
It is also not clear whether the vessel was partly owned by Israelis.
Meanwhile, according to Israel's N12, the incident involved four naval vessels, which reported a loss of control. The cause of the malfunction has not been identified.
On Friday, Iran attacked a Japanese-owned, Israeli-managed vessel near the coast of Oman, killing a British citizen and a Romanian citizen.