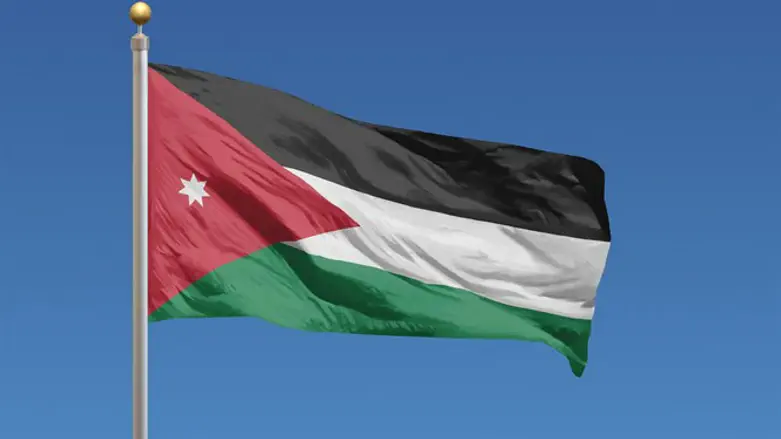 Flag of Jordan
iStock
Jordan's Lower House of Parliament on Sunday voted to expel member of parliament Osama Ajarmeh over his "insulting statements" against King Abdullah II, the Xinhua news agency reported.
The Lower House held an emergency session seeking Ajarmeh's expulsion following riots that occurred in the expelled MP's hometown in Naour area on Saturday. Four police were injured during the riots as the rioters set several vehicles ablaze and fired live ammunition.
The MP was seen in a video insulting King Abdullah II while carrying a sword and a gun in a shoulder holster, according to Arab News.
During the session on Sunday, 108 out of the 119 MPs who attended the session voted in favor of expelling Ajarmeh.
Lower House Speaker Deputy Abdulmunim Oddat firmly denounced what he described as "perverted statements uttered by Ajarmeh against King Abdullah."
"I declare the Lower House's refusal of any form of tampering with the prestige and status of His Majesty King Abdullah and any tampering with our social system, tribal and family harmony," he said, according to Xinhua.
Last month, the Lower House decided to freeze the membership of Ajarmeh for one year after he offended other lawmakers in violation of the house's internal regulations.
Arab News reported that Ajarmeh had accused the government of deliberately plunging the country into darkness to prevent a march on Amman organized by Jordan's tribes seeking to have the Israeli ambassador expelled for the recent bombing campaign in Gaza.