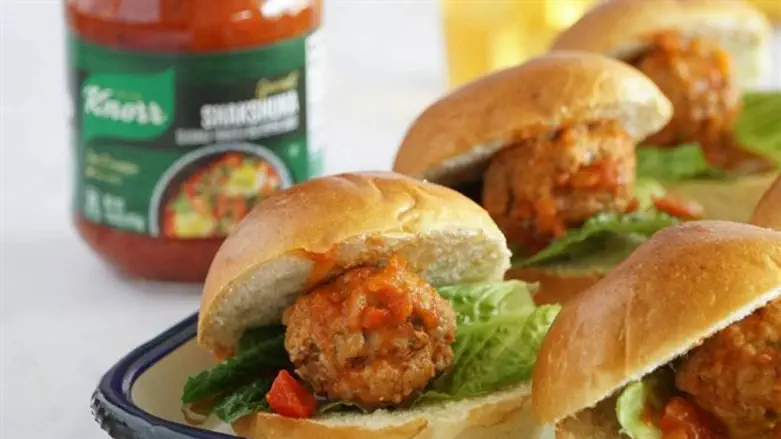 Meatball Sliders
Sara & Yossi Goldstein / Kosher.com
Ingredients:
Meatballs:
1 and 1/2 pounds ground beef
1/2 cup plain bread crumbs
1/4 cup plain soy or almond milk
1 egg
1 teaspoon salt
1/2 teaspoon parsley flakes
1/4 teaspoon pepper
1 jar Knorr Shakshuka Sauce
For Serving:
slider buns
romaine lettuce
Prepare the Meatball Sliders
Combine the ground beef, bread crumbs, soy milk, egg, and spices in a bowl.
Pour the contents of the jar into a medium sized pot and heat over medium-low heat. Form the ground beef into large meatballs and gently place in the sauce. Simmer for 45 minutes.
To serve, slice open a slider bun, top with romaine and a meatball.