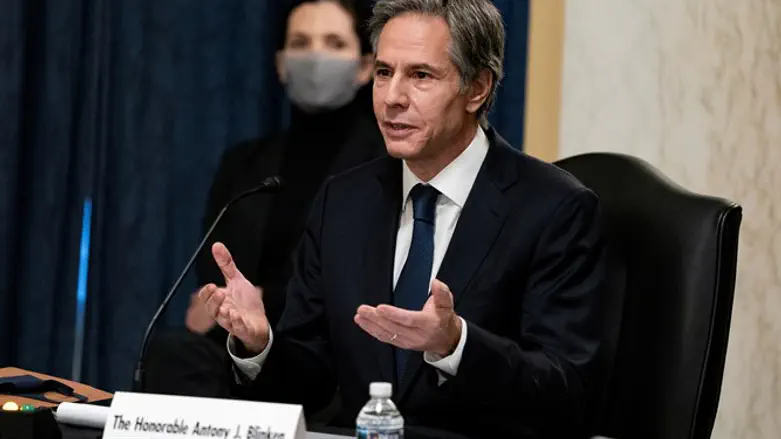 Antony Blinken
Reuters
Secretary of State Antony Blinken announced on Wednesday at a press briefing that Deputy Assistant Secretary for Israel-Palestinian Affairs Hady Amr will travel to Israel as soon as possible.
"We're deeply concerned about what we're seeing there," Blinken said in remarks to the press. "Images that came out overnight are harrowing and the loss of any civilian life is a tragedy."
"I've asked Deputy Assistant Secretary of State Hady Amr to go to the region immediately to meet with Israeli and Palestinian leaders. He will bring to bear his decades of experience and, in particular, he will urge on my behalf and on behalf of President Biden a de-escalation of violence. We are very focused on this."
"The United States remains committed to a two-state solution. This violence takes us further away from that goal. We fully support Israel's legitimate right to defend itself. We've condemned and I condemn again the rocket attacks in the strongest possible terms. We believe Palestinians and Israelis equally deserve to live with safety and security and we'll continue to engage with Israelis, Palestinians, and other regional partners to urge de-escalation and to bring calm."