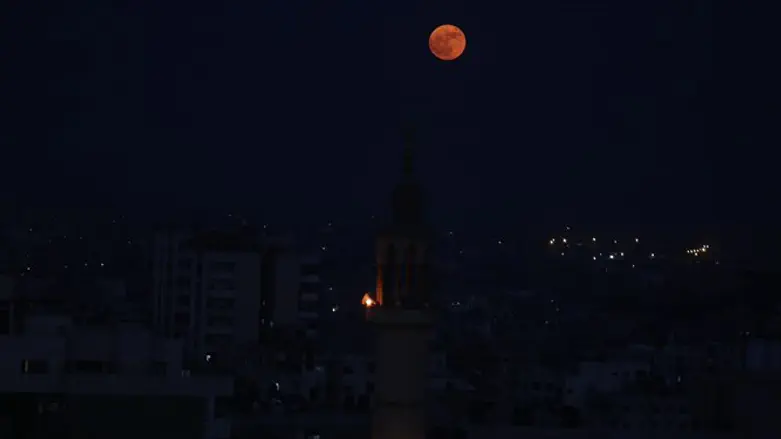 Rocket launch from Gaza (archive)
Majdi Fathi/TPS
A Red Color siren was sounded in the vicinity of the Bedouin village of Abu Qrenat in the Negev overnight Wednesday.
Residents of Jerusalem and the surrounding area reported hearing loud explosions.
Explosions were also reportedly heard in the area of Modi'in, Rehovot, Kiryat Ono, Be'er Sheva and other localities.
The IDF Spokesperson's Unit said that an air-to-surface missile had been fired from Syria toward Israeli territory and exploded in the southern Negev region.
In response, the IDF attacked the battery that launched the missile and other surface-to-air missile batteries in Syrian territory. Syrian media reported that the country's air defense system had been activated following an Israeli attack in the Damascus area.