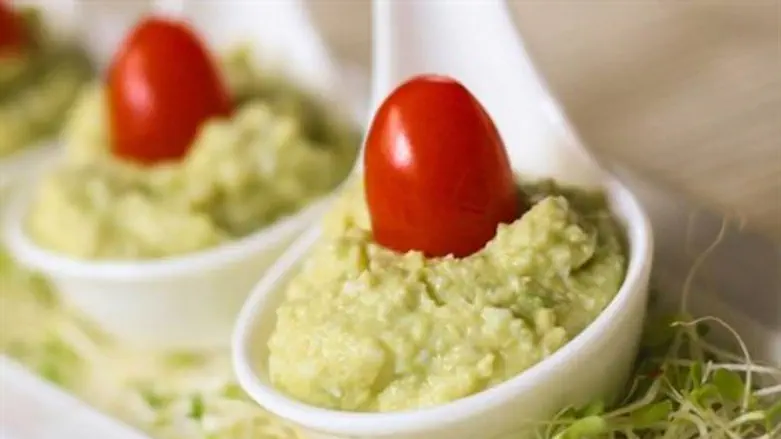 Avocado salad
Kosher.com
Crispy Crepe Crunch
2–3 crepes (your favorite recipe, or use Rivky's recipe for crepes)
oil, for frying
Salad
1 (8-oz./225-g.) bag spring mix lettuce
1 pint heirloom tomatoes, halved
1/2 a small red onion, thinly sliced
Creamy Avocado Dressing
1 avocado, cubed
1/4 cup chopped red onion
1 clove garlic
2 tablespoons lime juice or lemon juice
3 tablespoons avocado oil or olive oil
1/2 teaspoon kosher salt
1/8 teaspoon pepper
1 tablespoon water
1/4 cup Gefen Mayonnaise
Covenant Red C Sauvignon Blanc
Prepare the Salad
To make the crunch, slice two to three crepes into strips and then into one-inch (two-centimeter) matchstick pieces.
Heat two inches of oil in a small frying pan over medium heat. Fry crepe pieces till golden. Remove with a slotted spoon and drain on a paper towel.
Place all dressing ingredients in a medium-sized bowl. Blend with an immersion blender.
Combine all salad components in a large bowl. Toss with avocado dressing. Top with crepe crunch.
From Kosher.com