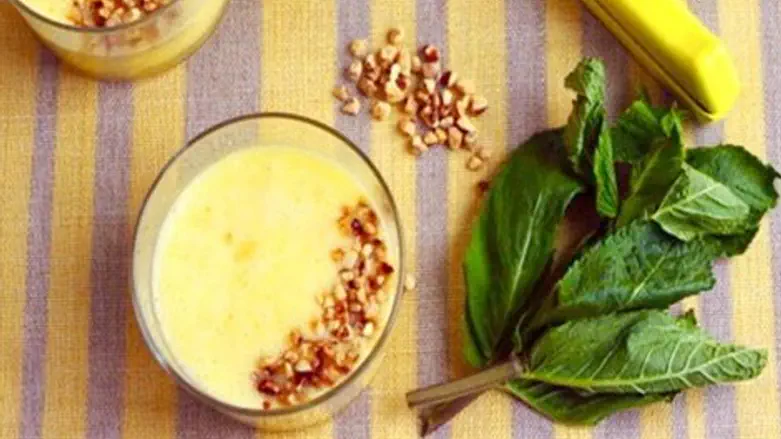 Fluffy Lemon Custard
Kosher.com
Main ingredients
3/8 cup potato starch 
1 and 1/4 cups water
juice of 1 lemon
juice of 1 orange
1/4 cup sugar
pinch of salt
1 tablespoon shortening
2 eggs, separated
chopped nuts for garnish
Make the Custard
Blend starch with a bit of water and juice to make a thin cream.
Bring rest of water, juices, sugar, salt and shortening to a boil. Pour over blended starch. Mix and return to pan to cook for one minute. Cool slightly.
Beat egg yolks and add them to the custard, adding more sugar or lemon juice if necessary. Cool.
Beat egg whites until stiff. Gently combine custard and egg whites.
To Serve
Pour into dessert dishes and garnish with nuts or lemon wedges