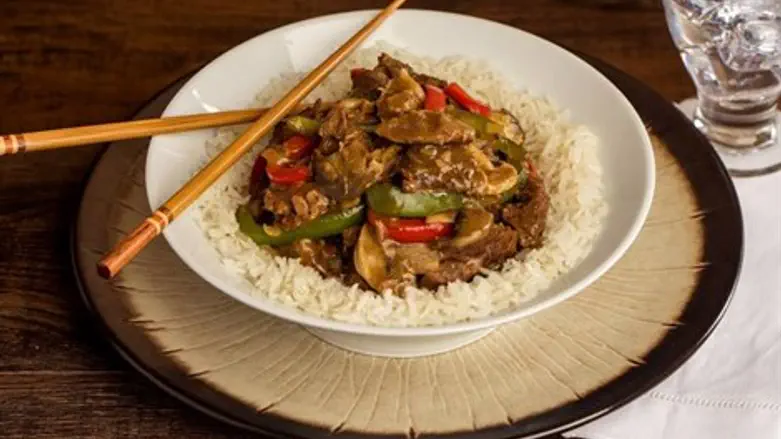 Delectable Pepper Steak Medley
Kosher.com
Main ingredients
2 pounds pepper steak
1 tablespoon oil
2 cups boiling water
1 tablespoon onion soup mix
2 teaspoons sugar
2 tablespoons Gefen soy sauce
1/2 teaspoon ginger or 2 cubes Dorot frozen ginger
1 red pepper, sliced
1/2 green pepper, sliced
1 medium onion, chopped
1 cup mushrooms, sliced
2 tablespoons cornstarch, dissolved in 1/2 cup water
Cook the Meat
Brown steak in oil in large skillet.
Combine next five ingredients. Pour over meat and let simmer for one and a half to two hours.
Add Vegetables
Add pepper, onion, and mushrooms and simmer an additional 10 minutes.
To Serve
Add cornstarch-water mixture and bring to a boil. Boil five minutes or until sauce thickens. Serve over rice.