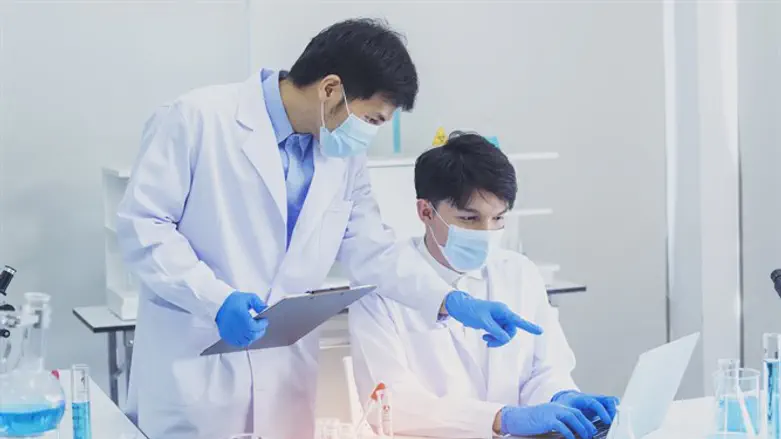 Chinese scientists studying COVID-19 (illustrative)
iStock
A new 124-page report from the joint inquiry by China and the World Health Organization (WHO), leaked on Monday ahead of its scheduled release on Tuesday, shows that China does not know how or when COVID-19 began to spread, The New York Times reported.
The team included 17 Chinese scientists and 17 chosen by the WHO, the Times reported.
The WHO team searched for clues for nearly a month, and requested that Chinese officials provide them with data.
However, it is not clear whether the team sought access to data or permission to collect data other than the data supplied by the Chinese scientists, and the Times noted that some skeptics believe China may have more information than it admits to.
The report's authors state that it is "extremely unlikely" that COVID-19 escaped from a Chinese laboratory, instead recommending further studies of human infections, as well as testing of livestock and wildlife.
Last week, it was reported that there are four theories for where COVID-19 originated from, and one theory - that it was transferred from bats via an intermediary animal - is the leading contender. The least likely theory is that of a lab leak, AP said.