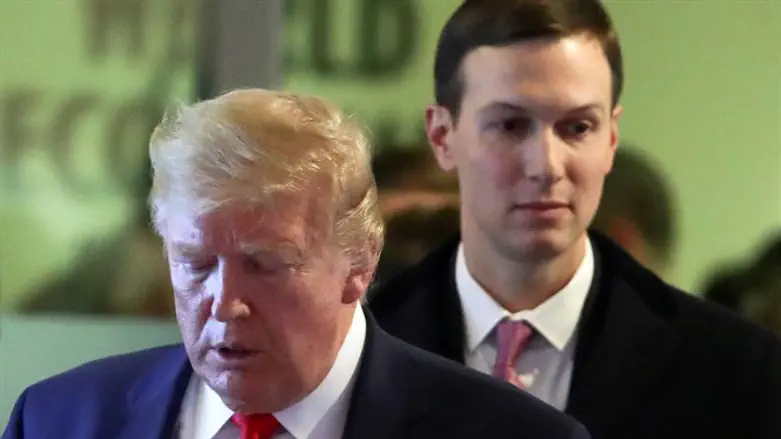 Jared Kushner and Donald Trump
Reuters
US President Donald Trump's aide and son-in-law Jared Kushner said Thursday it was only a matter of time for Saudi Arabia to normalize relations with Israel after Morocco became the latest Arab nation to do so.
"I do think that Israel and Saudi Arabia — Israel and Saudi Arabia coming together and having full normalizations, at this point, is an inevitability", Kushner said to reporters, "But the timeframe, obviously, will come — is something that has to be worked out. But obviously, you need strong U.S. leadership in the region in order to achieve that, and it's something that we've worked hard to take it from where it was to where it is, but I think it's something that we will see. It's just a function of how we pursue to get there".
"We've made historic advancements over the last four years", Kushner emphasized, "We've taken a different approach to the region. We've done a different kind of diplomacy than had been done in the decades before. But through this effort, we're achieving different results and ones that are being universally appreciated by all the parties, both in the region and throughout the world".
President Trump announced in a tweet that Morocco and Israel would establish full diplomatic relations.
Under the normalization agreement, Morocco will open a diplomatic office in Israel and Israel will open a diplomatic office in Morocco. In addition, direct flights will be held between the two countries.
Morocco is the fourth Muslim majority state to agree to normalize ties with Israel in 2020. Israel signed the Abraham Accords with the United Arab Emirates in September. In October, Sudan agreed to normalize ties with the Jewish State.