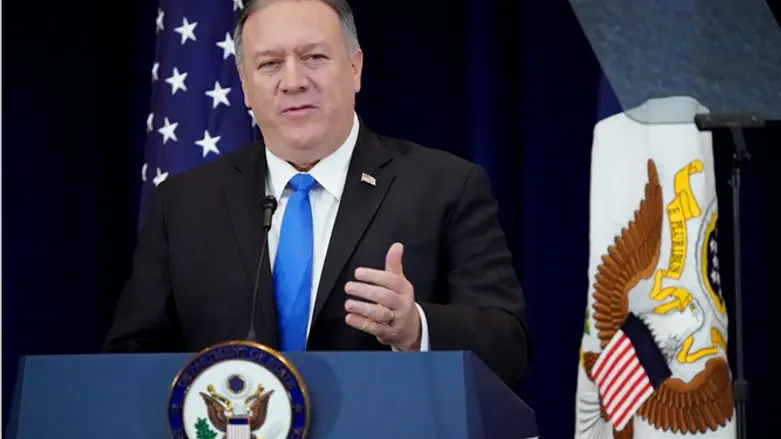 Mike Pompeo
Reuters
U.S. Secretary of State Mike Pompeo briefed reporters on his upcoming Middle East trip this week. The Secretary's first stop will be Israel. While there, the Secretary will meet with Prime Minister Binyamin Netanyahu in Jerusalem, where they will discuss a variety of issues, including implementation of the Abraham Accords.
"UAE and Bahrain have committed to opening embassies and exchanging ambassadors and to begin a cooperation on a broad range of fields, including education, health care, trade, and security," Pompeo said. "The accords represent a historic breakthrough, and we believe more Arab and Muslim-majority countries will soon follow down this path of peace."
The Secretary will then travel to the United Arab Emirates and meet with Abu Dhabi Crown Prince Mohammed bin Zayed.
"Because the UAE is an important friend and partner, we will do everything we can to help it counter the Iranian regime. This includes the proposed sale of $23 billion worth of F-35 aircraft, MQ-9B unmanned aerial systems, and air-to-air and air-to-ground munitions under the FMS system that the Secretary directed the department to notify to Congress on November 10th.
"These proposed sales echo the enhanced defense cooperation we embarked upon with Egypt in the wake of the 1979 Camp David Accords, as well as our closer security relation with Jordan following its normalization of ties with Israel, the Wadi Araba Treaty in 1994."
The Secretary will also discuss the implementation of the Abraham Accords with the UAE, including the new Abraham Fund, which will expand business and financial ties between these two thriving economies and accelerate growth and economic opportunity across the Middle East.