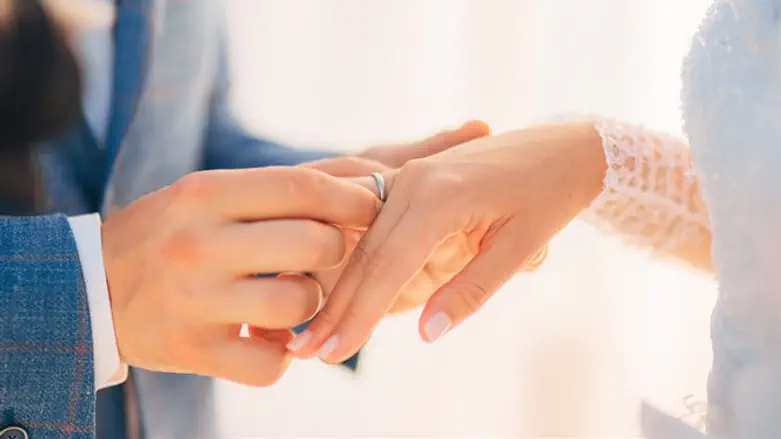 Wedding
iStock
The COVID-19 numbers in Israel are going down, but we know by now that prematurely rushing to get back to normal is a recipe for disaster. Our "second wave" has been much worse than the first, and regardless of what the government decides is best for the economy and public health, we need to be careful on a personal level.
This is not great news for people who have been waiting to start dating again. If you were careful from the start, you may not have met anyone new since back in March. There is no way of knowing just how much longer it will be before life goes back to normal.
The good news is that there are ways to have meaningful dates and even work towards a long term commitment while the country is still in flux.
Here is how you can start dating again in spite of COVID-19.
Try JDate
The world has come a long way since the days when admitting you were using online dating was embarrassing. Now, it is almost an expectation. Online dating is far from perfect, with apps like Tinder being used largely for casual hookups. However, there are alternatives.
JDate has been around for over two decades, and has improved drastically since the early days. Of course, the fact that it is a Jewish service does not mean everyone using it is looking for serious relationships, or even that they are in a community you would want to join.
However, because you can search according to a large range of filters, you can find only those who meet your requirements. Get more info in this review to see whether JDate is for you. You might find someone really worthwhile.
Do video dates
Once you have met someone you like, texting endlessly is not ideal. You cannot really get to know a person over text, as you will each curate yourselves and tone often does not come across. Try to set up a video date sooner rather than later.
Video dates are not perfect either. The connection can lag and you won't be able to get as good an idea of them as you would in person. However, it has its benefits, considering that it can be easier to talk without pressure.
If you are not ready to dive right into video dates, have audio conversations at least.
Consider socially distant dates
Now that the second lockdown has been eased, it is possible to meet people in person. However, you will have to follow some regulations and should take as much care as possible.
Meet in the outdoors and keep your mask on. Stay six feet away from the person. This is obviously not the best way to spend your first in-person date, but it is better than nothing. On the plus side, it gives you a conversation topic that will immediately break the ice!
As you get to know the person better, and the COVID situation progresses, you can decide whether you are willing to trust their coronavirus safety. Dating is not dead in 2020. It just requires a few extra compromises.