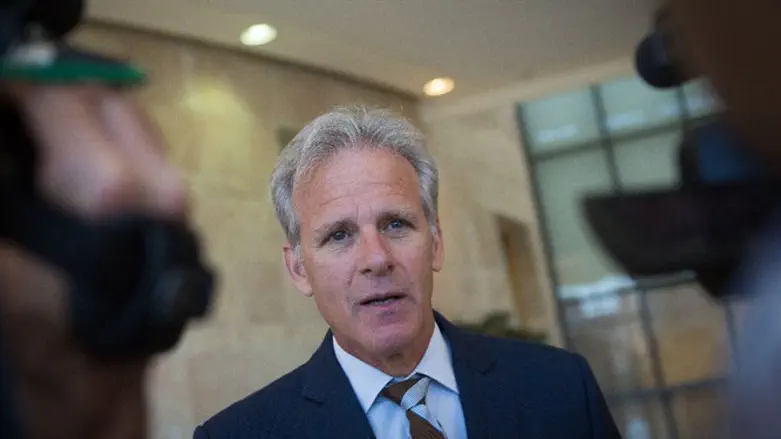 Michael Oren
Miriam Alster, Flash 90
Dr. Michael Oren, a former MK and Israeli ambassador to the United States, said on Tuesday that his gut feeling is that Trump will win the presidential election, despite polling suggesting that Biden has a commanding lead.
Speaking on Kan Moreshet, Oren said that in his estimation, Trump would be reelected even if he lost the popular vote. "Biden will probably win the popular vote, but Trump will win the electoral college," he predicted.
He added that although polls have consistently shown an advantage for Biden, "You can't rely on polls. There's a very interesting – and disturbing – phenomenon, that the Americans call the 'shy Trump voter theory.' According to this theory, people who support Trump are afraid that they'll lose their jobs and even split their families if they make their feelings known, and so they keep their thoughts to themselves and only express their support at the ballot box. Of course, this isn't something you can really account for in the polls."
Oren also stated his opinion that a Biden victory would be problematic for Israel. "The main issue is his insistence – supported by his pick for vice president, Kamala Harris – that if elected, he'll renew America's nuclear agreement with Iran, in return for an Iranian declaration setting a threshold for uranium enrichment, as was agreed to in 2015."
Asked whether he thought the coronavirus crisis and the economic fallout would significantly harm Trump's chances of winning, Oren noted that prior to the outbreak of the epidemic, Trump had achieved a great deal in terms of improving economic conditions, and that even now, in the midst of the crisis, the trend was still a positive one.