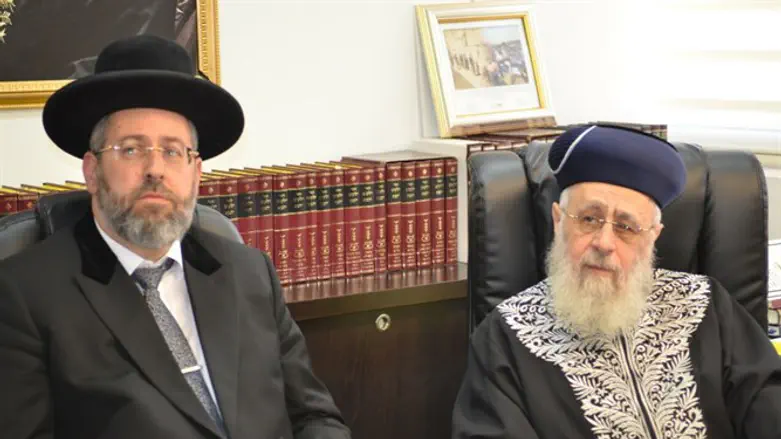 Chief Rabbis of Israel
Chief Rabbinate spokesperson
Prime Minister Binyamin Netanyahu spoke Sunday)with the Chief Rabbis of Israel Rishon LeZion Rabbi Yitzchak Yosef and Rabbi David Lau ahead of the Yom Kippur fast.
The Chief Rabbis noted that they have both called for the public to obey the Health Ministry's guidelines and for people to pray outdoors as much as possible on Yom Kippur. Netanyahu stressed that he appreciates the mobilization of the rabbis to help prevent the spread of the coronavirus.
The prime minister said: "I want to reinforce what you have said to the public: make sure to keep the rules, wear masks, social distance and pray in an open space as much as possible. Anyone who still enters the synagogue must pay extra attention to the Health Ministry's rules."
Coronavirus Czar Prof. Ronni Gamzu visited the Ziv Medical Center in Tzfat Sunday morning to see how the staff works at the coronavirus wards.
Gamzu claimed that despite the high numbers of coronavirus patients in recent weeks, Israel is not in a state where it has completely lost control.
He met with the deputy director of Ziv Medical Center, Dr. Anan Abbasi, and the director of nursing at the hospital, Arieh Bitan. Prof. Gamzu heard from the two about the many challenges faced by the medical staff, the doctors and other Ziv employees, in their fight against the coronavirus.