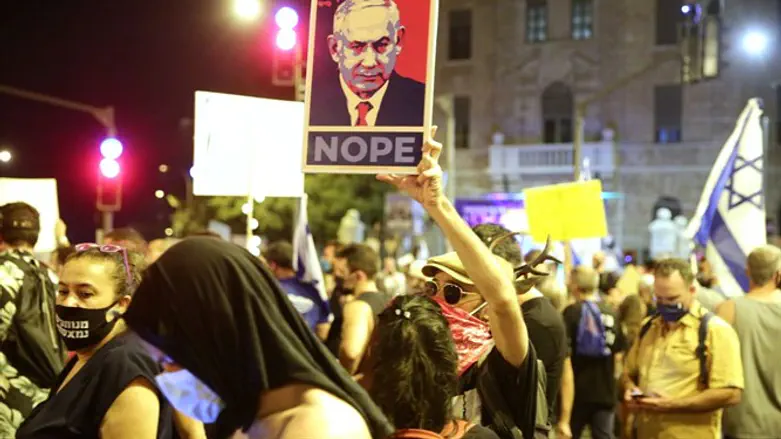 Protest (archive)
Yehonatan Veltzer/TPS
Hundreds of Leftist protesters began demonstrating in front of the Prime Minister's residence on Balfour Street in Jerusalem and in front of the Netanyahu family home in Caesarea.
There is no restriction on the demonstrations, apart from the obligation to wear a mask and maintain physical distance, restrictions on number of participants and crowding.
Before the protests, police blocked the streets of Ben Maimon, Gaza, Paris Square, Agron, King George, and Keren Hayesod, and nearby streets leading to these streets are expected to be blocked.
Protest groups said, "Only Netanyahu is to blame and he is now trying to destroy democracy. He is obsessed with demonstrations at Balfour because they expose the lies he's trying to hide and the fact that he's abandoned the citizens of Israel.
"Tonight's demonstrations represent a soul-searching for democracy and the future of our children. On the eve of Yom Kippur, citizens of Israel say to Netanyahu - You have sinned before us - go."