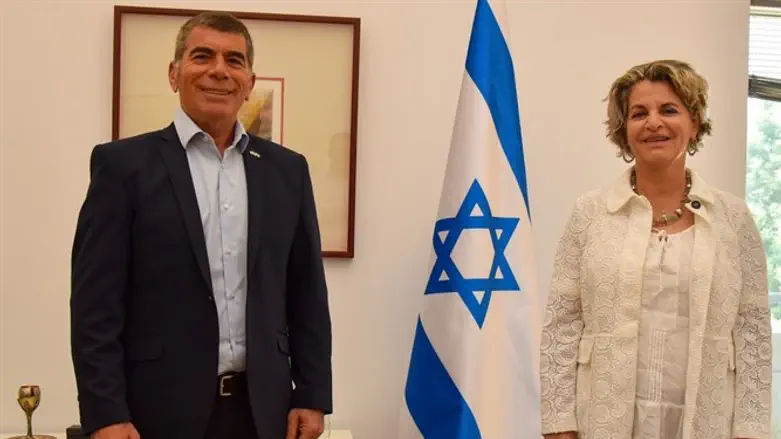 Amira Oron and FM Ashkenazi
Foreign Ministry spokesperson
The new Israeli Ambassador to Egypt, Amira Oron, today (Wednesday) presented her credentials to Egyptian President Abdel Fattah al-Sisi at a ceremony held at the Presidential Palace in Cairo.
The ceremony began with the playing of the Israeli national anthem Hatikva at the arrival of the ambassador.
During the submission of her credentials a brief conversation took place between Ambassador Oron and the Egyptian President, during which the Ambassador thanked the President for his efforts to promote peace in the Middle East.
Oron is the first Israeli woman to hold a significant position in Egypt since the peace agreement between the two countries was signed in 1979.
She previously served as Israel's Deputy Ambassador to Turkey, Director of the Egypt Department in the Middle East Division of the Ministry of Foreign Affairs, Deputy Spokeswoman for the Arab Media and as Deputy Economic Consul (in charge of culture and academia) at the Israeli Consulate in Chicago.