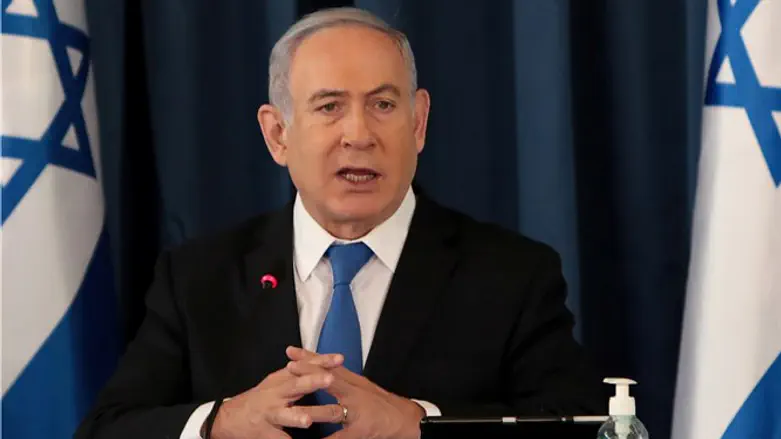 Binyamin Netanyahu
Reuters
Israeli Prime Minister Binyamin Netanyahu has called for the immediate imposition of greater restrictions on the Israeli economy and on public activity, and will press the Coronavirus Cabinet to approve a plan significantly tightening Israel's ongoing lockdown.
Netanyahu said Wednesday that Israel is facing a national health emergency, and that he intends to push the government to back a string of new rules clamping down on public activity during the lockdown.
The Prime Minister made the statements during a meeting Wednesday with Health Minister Yuli Edelstein (Likud), Foreign Minister Gabi Ashkenazi (Blue and White), Justice Minister Avi Nissenkorn (Blue and White), Attorney General Avichai Mandelblit, Health Ministry Director-General Hezy Levy, representatives of the Israeli Police department, and other senior officials.
The Coronavirus Cabinet is set to convene at 2:00 p.m. Wednesday to discussed Netanyahu's request for new regulations for the lockdown.
The restrictions Netanyahu is expected to ask the Coronavirus Cabinet include the partial closure of Ben Gurion International Airport, limiting it to arriving flights while banning departures; the closure of synagogues; limitations on public protests; and the closure of much of the private sector economy.
In addition, the government is expected to request that recently retired physicians return to work to assist hospitals in handling coronavirus patients.