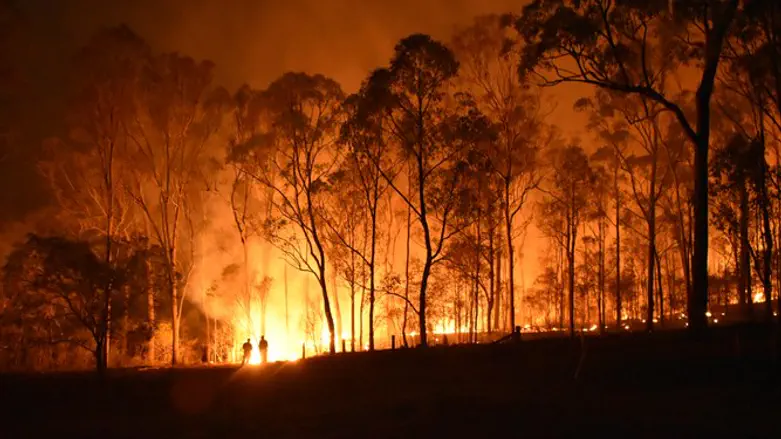 Bushfire
iStock
A 13-year-old boy died while trying to rescue his elderly grandmother from a massive wildfire in Oregon last week, the Associated Press reported.
Wyatt Tofte of Lyons, Oregon, had initially attempted to escape the incoming inferno with his mother and grandmother, but the heat from the blaze caused their car's tires to melt as they drove, stopping the car in its tracks.
Wyatt's mother, Angela Mosso, told her son to get out of the car and run for his life along with the family dog. She also left the vehicle and her mother, Peggy Mosso, 71, inside, as she could not walk far and could not have escaped the blaze on foot.
However, Wyatt apparently went back for his grandmother, sealing his fate.
Angela walked for several miles until she encountered her husband, Chris Tofte, who was driving back into town to find his family. Chris at first did not recognize his wife until she told him who she was. He left her with paramedics and went back to looking for his son.
Authorities later found Wyatt behind the wheel of the very car his mother told him to leave, with the body of the dog on his lap and the charred remains of his grandmother in the backseat. He had been no more successful at getting the car to move at the heated asphalt than his mother had been.
Lonnie Bertalotto, the boy's uncle, told the Associated Press that the family believes the car caught fire. with Wyatt, Peggy, and the dog still inside.
"I don't need to go into too much detail but obviously ... he turned around to go try and save his grandma," he said.
Wyatt and Peggy are two of the 28 people who have been killed in the wildfires that have devastate much of the western United States since August. Thousands have been forced to flee their homes in Oregon, California, and Washington State.