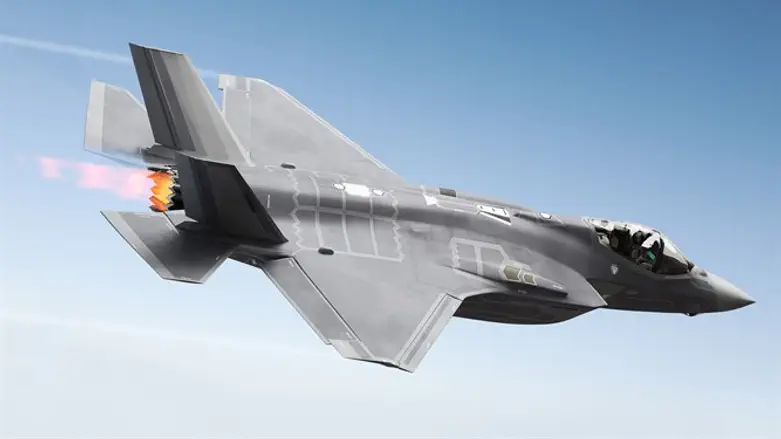 F-35 stealth fighter
iStock
Residents of Haifa and other areas in northern Israel heard loud explosions on Tuesday night, and assumed they were caused by an attack carried out by the IDF.
However, it later became clear that the source of the unusual noise was supersonic booms by an Israel Air Force F-35 pilot.
The pilot had exceeded the maximum flight speed limits in a training operation, and as a result, the IDF decided to ground him.
An IDF spokesperson said, "After an investigation, it was discovered that the noise heard last night in the Haifa area and the area of the Jezreel Valley Regional Council was caused by a pilot exceeding the flight speed limits during a training exercise with a fighter plane in the area. The pilot has been grounded."