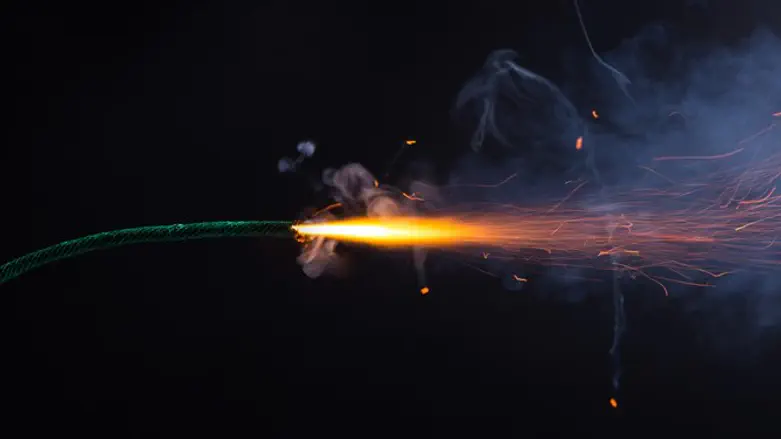 Launching of fireworks
iStock
Arab teenagers on Saturday celebrated the end of their matriculation exams in villages throughout Israel by launching fireworks, leading to sounds of large explosions.
The loud sounds were heard for an extended time period of more than 12 hours, beginning early in the morning. Municipal emergency centers were inundated with inquiries from concerned citizens and some have called on citizens to stop calling in and reporting the sounds.
Police said on Saturday night that they had arrested 38 Arabs suspected of launching fireworks and confiscated 185 fireworks.
Shas faction chairman MK Michael Malchieli said, "The Jerusalem Police must deal with these rioters who have, from the morning and until now, sowing fear and terror among tens of thousands of families in northern Jerusalem, and in particular have caused panic among small children who have already been living in fear for months."
He added, "The local police have shown that they know what a firm hand is, such as the selective enforcement against the haredim over the past month, I expect to see it now as well."