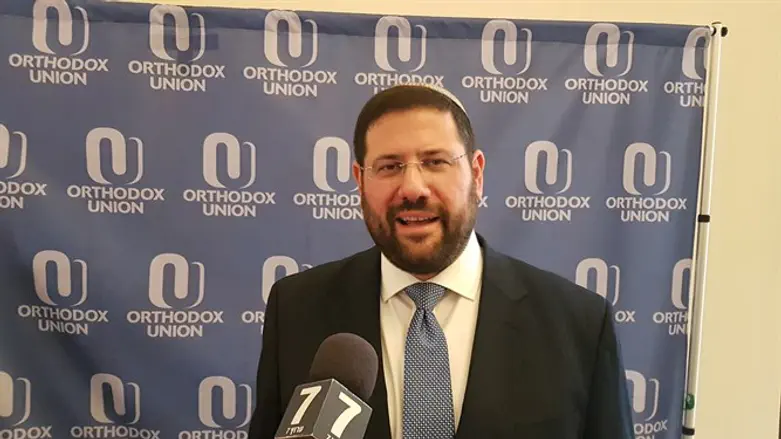 Rabbi Avi Berman
Yoni Kempinski
Following Sunday's government approval of a long-term strategic plan to safeguard the future of the Jewish people, Rabbi Avi Berman, Executive Director of OU Israel said, "The plan must focus primarily on youth. The older population, particularly retirees, already have a strong connection to Israel and Zionism." OU Israeli is the Israeli branch of the OU which represents thousands of Jewish communities in North America.
"I bless Minister Omer Yankelevich with success," said Rabbi Berman. "If we take an in-depth look at the numbers, it appears that we are simply losing the young generation growing up in the Diaspora".
"This is the reason we need to start working now on summer camps, on Jewish education, and on other educational initiatives for the next generation", Rabbi Berman said, "These must be emphasized as an integral part of the plan. There is a particularly great danger for high school students who are not enrolled in Jewish day schools".
Rabbi Berman says that these young boys and girls are losing the connection to Judaism and the State of Israel, and so "it is imperative that we strengthen their connection to the land of Israel and the Jewish people so they have a spark and a connection when they go off to their university campuses which are full of anti-Israel sentiments. This is how we can strengthen their connection to Israel."