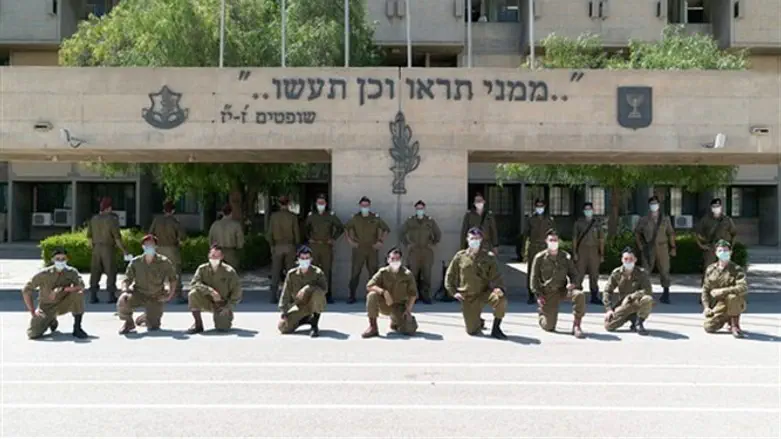 cadets
IDF
Hundreds of cadets will be standing today on the ceremonial plaza in the Officer course graduation ceremony, 23 of whom are graduates of the Bnei David institutes – the Eli pre military academy, the Ma'ale Ephraim branch, and the Eli advanced Yeshiva.
18 of the Bnei David graduates will return to their various units, the Egoz, Maglaan, Duvdevan units, paratrooper, Golani, Givaati and Kfir Infantry units. 5 others will command units in the Armored Corps, including Yedidya Sabag, a Ma'ale Ephraim graduate, who finished the course with honors.
All of them join 3 Bnei David pilots who completed the IAF pilot course last week.
In the past many widely known Bnei David graduates have become officers, including the late soldiers Roei Klein, Hadar Goldin, Emanuel Moreno, as well as Brigadier General Ofer Winter who now commands Division 98, and Brigadier General Avi Blut, the Prime Minister's Military secretary.
Bnei David institutes noted: "The educational process our students go through while learning in Bnei David bears fruit every year in the form of dozens of officer school graduates, IAF pilot course graduates, and new company commanders in the IDF. We are proud of our alumni who strive to contribute to the State of Israel as much as possible and integrate in the Army and Israeli society in roles of influence to lead our futures. Go forth and succeed!"