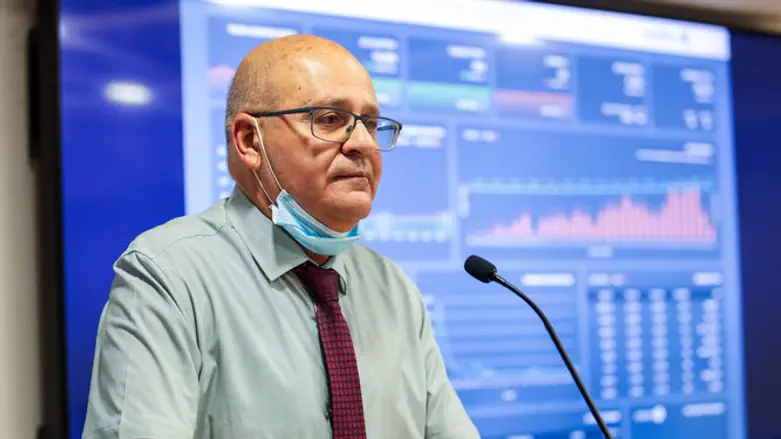 Professor Hezi Levi
Flash90
Health Ministry Director-General Professor Hezi Levi on Tuesday morning told Kan Reshet Bet that he would prefer to hand some of the responsibility for coronavirus management to the Defense Ministry, and that the Health Ministry is only a regulator.
When asked why the new restrictions are necessary if the number of seriously ill patients has not significantly increased, Prof. Levi said, "The restrictions are balanced. Every day, we examine how we can balance the steps to limit gatherings and infections with not overburdening the public."
"I hope that the virus and reality won't blow up in our faces."
He added: "We are not acting in accordance with the threat of the virus. We believe that everything is behind us, but it turns out it's not. We have seen a rise in the number of new seriously ill patients. But on the other hand, proper care of the seriously ill patients aims to prevent them from deteriorating to the point of requiring ventilators."
On Monday, the Knesset's "Coronavirus Cabinet" approved new restrictions, demanding that 30% of public sector employees work from home, and changing university exams to an online format, instead of in-person. The restrictions left the 250-person limit on certain gatherings in place, while limiting other gatherings.