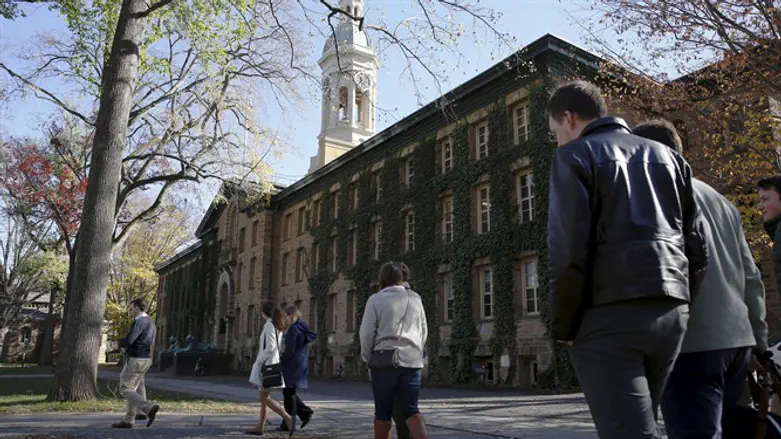 Princeton University
Reuters
Amid the worldwide protests, Princeton University said that it was dropping the name of Woodrow Wilson from buildings at the school over the former US president's "racism," Reuters reported.
Wilson had served as president of Princeton before becoming governor of New Jersey and then US president.
Princeton University President Christopher Eisgruber announced Saturday that the university's School of Public and International Affairs and Wilson College would be renamed, explaining that Wilson's "racism was significant and consequential even by the standards of his own time." He cited Wilson's segregation of the federal civil service after it had been racially integrated for decades.
Eisgruber added that Wilson's policies made him an "especially inappropriate namesake for a public policy school," which "must stand firmly against racism in all its forms."
The policy school will be renamed The Princeton School of Public and International Affairs, while Wilson College will be known as First College.
At the same time, Princeton's board said that The Woodrow Wilson Award, the university's highest honor for undergrads, will not see a name change because the university is legally obligated to name the prize after Wilson.