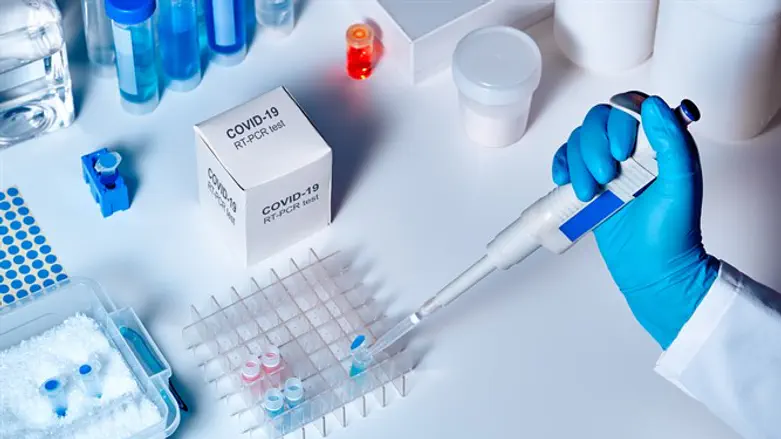 coronavirus
iStock
Coronavirus symptoms can persist for months after patients have 'recovered' from the disease, according to a preliminary study published by the Pulmonary Institute at Shaare Zedek Medical Center Sunday morning.
The study, which monitors the condition of former coronavirus patients, showed that at least 50% of patients continue to experience weakness and breathing difficulties for weeks to months after they have recovered. A majority of patients did not return to the same condition they were in before they were infected.
The study examined dozens of patients who were in light condition to serious condition and found that 50% of patients have seen symptoms persist after they recovered regardless of the condition they were in while they were ill.
Even patients who were in light condition may suffer from long-term lung damage, while people who were in serious condition may suffer no long-term damage.
Hundreds of other patients will be examined in the coming weeks. All patients will be reexamined six months after the initial tests to further study the long-term effects of the coronavirus.
"Among the symptoms we have examined, we have found weakness in most subjects, complaints about coughing or shortness of breath, appearance of pulmonary fibrosis, obstructive pulmonary disease, and pulmonary hypertension. We are conducting extensive tests to prevent the worsening of these symptoms and to provide a quick response to the illness. We call on all coronavirus patients who were treated in the hospitals or [coronavirus] hotels around the country to participate in a follow-up study," said Prof. Gabriel Izbicki, the director of the Pulmonary Institute at Shaare Zedek Medical Center.