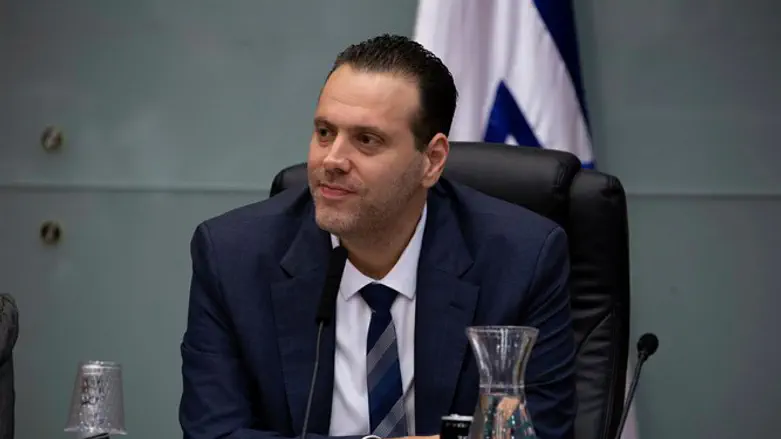 Miki Zohar
צילום: אסתי דזיובוב/TPS
Orit Reuveni, spokesperson and PR manager for the Interdisciplinary Center Herzliya (IDC), sparked outrage on Wednesday after drawing a comparison between Coalition Chairman MK Miki Zohar of the Likud and Nazi Propaganda Minister Joseph Goebbels.
"My media person of the year – Miki Zohar. Goebbels is gargling in his grave with satisfaction," wrote Reuveni on Facebook.
Reuveni's post was soon tweeted out by Israel Hayom political correspondent, Yehuda Shlezinger, launching a storm of condemnation.
"Really Mrs. IDC Spokesperson? Goebbels?!" wrote Shlezinger.
"Shameful," "Disgraceful," "Who appointed her as spokesperson?" some of the commenters asked.
Following the heavy criticism, including a letter sent by attorney Noam Kuris on behalf of Holocaust survivors, Reuveni deleted the post and apologized on Facebook.
"Yesterday I uploaded a post that included a reference to Goebbels in regards to Miki Zohar's statements," wrote Reuveni. "My intention was to relate only to the media aspect of the story. This statement was my personal opinion, and in retrospect it was wrong and unnecessary, and certainly missed the mark. I apologize for that."
Roei Rauch, a student studying in IDC's Government, Diplomacy and Strategy program, said "it was disappointing to see a representative of IDC expressing views that are not appropriate in our discourse."
"The comparison between Miki Zohar to the Nazi criminal Goebbels is unnecessary and not appropriate."
The pro-Israel watchdog Im Tirtzu called on IDC to summon Reuveni for a disciplinary hearing.
"Reuveni's comments are shameful and should not be swept under the rug," said Im Tirtzu.
"In addition to alienating all of the IDC students who voted for the Likud, Reuveni's comments exposed her own intolerance of those who think differently from her. The heads of IDC should summon Reuveni for a disciplinary hearing immediately."