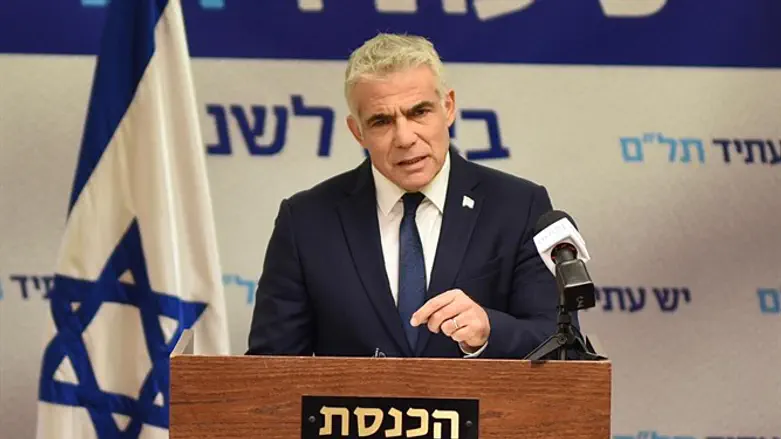 Yair Lapid
Elad Gutman
Opposition chairman MK Yair Lapid recently approached the Israel Security Agency (Shin Bet) and asked to cancel the security detail provided to him by the ISA because of his role, Channel 12 News' political commentator Amit Segal reported on Wednesday.
Lapid has refused to cooperate with the security guards so far, including failing to provide them with his schedules and causing them to try and follow him in order to perform their duties.
Lapid's request, despite being unusual, received support from the Shin Bet and was submitted to the Shin Bet Ministerial Committee, which is authorized to discuss it.
The opposition chairman, being one of the symbols of government, receives security detail and that has been the case since Binyamin Netanyahu demanded it while serving as opposition chairman. Lapid is the first opposition leader since that time who has indicated he wants to give it up.
Initially, the ministers were willing to approve Lapid's request, but a concern was subsequently raised that the request was a move meant to embarrass the government in one way or another. The committee eventually decided that Lapid would receive security detail, even if he did not want it.
The opposition chairman's office said, "ISA fighters are wonderful people who protect the lives of us all. The only thing that gets in the way of this story is that petty politics are involved in such issues."