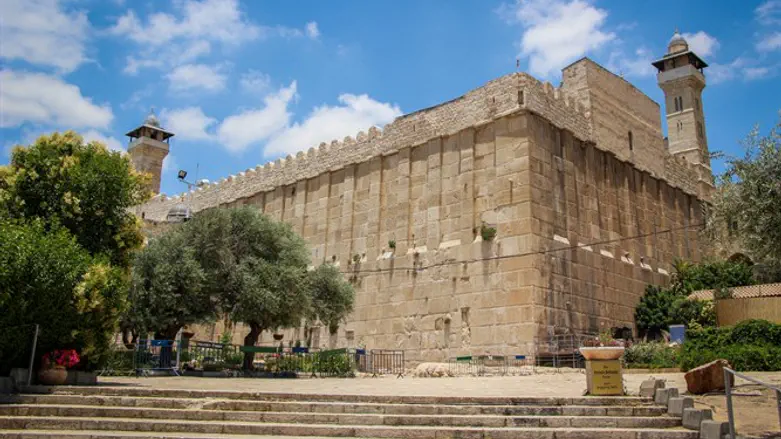 The Cave of the Patriarchs
Gershon Elinson, Flash 90
Israel's Tourism Ministry will dedicate 2.5 million shekel ($729,023) to renovating the Cave of the Patriarchs (Me'arat Hamachpelah) and making it accessible for both Jewish and Arab worshipers.
The site is visited by approximately one million people each year, but its many steps prevent those with physical disabilities from entering the ancient structure.
Responding to a letter by the B'tsalmo organization, the Ministry said it sees great tourist and moral importance in making the site accessible to handicapped individuals.
Sigal Ben-Oz, who is in charge of the Ministry's investments and innovations around Israel, said that "the Tourism Ministry is working to pool budget resources, and as such has announced to the Defense Ministry that it has an excess of 2.5 million shekels, which we plan to redirect for the purpose of making the Cave of the Patriarchs accessible."
"At this time, the Ministry is working to redirect [these funds] and we are in the final stages of completing this process.
"In our estimation, within no more than approximately two months a proper [letter of] engagement will be sent to the Defense Ministry."