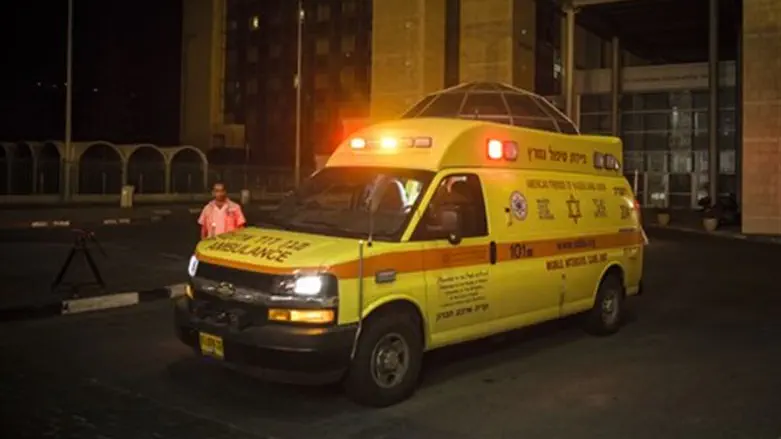 Ambulance
Hadas Parush/Flash 90
On Sunday night, a man in his 30s was stabbed, apparently by his female partner, Israel Hayom reported.
The incident occurred after the two began to squabble, the report said.
Magen David Adom (MDA) evacuated the victim, who was conscious but whose condition was serious and not stable, to the Ziv Medical Center in northern Israel.
MDA paramedic Oren Ne'eman recalled, "When we arrived at the scene, we saw a man in his thirties lying on the street, conscious and with injuries to his body. We placed him in a mobile intensive care unit and transferred him immediately to the hospital, while providing him with lifesaving medical treatment. His condition was serious and not stable."
Police officers arriving at the scene gathered evidence and testimony from eyewitnesses at the scene of the incident, and arrested the female suspect.
The woman, a resident of Tzfat, is 42 years old and suspected of involvement in the stabbing. Initial investigations show that she stabbed the victim during a disagreement between them.
According to Professor Zeev Weinstock, a leading expert on domestic violence, women and men abuse their partners at equal rates, and for the same reasons. This fact, he emphasized, has been known for 50 years, and holds true in both traditional and Western cultures.
In addition, Prof. Weinstock pointed out a landmark study which determined that the women who are most at risk of being harmed by men are those who themselves engage in physical violence against men.