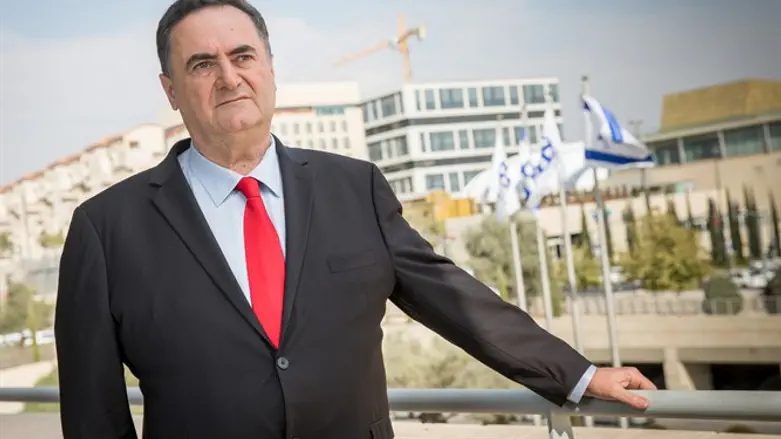 Yisrael Katz
Noam Revkin Fenton/Flash 90
Finance Minister Yisrael Katz (Likud) is seeking to extend the increased security he is receiving at an estimated cost of millions of shekels, Kan 11 News' Gili Cohen reported on Sunday.
According to the report, the request was discussed on Sunday by the Ministerial Committee on Shin Bet Affairs, which was chaired recently by none other than Minister Katz.
Sources with knowledge of the matter said that the Finance Minister's request had an operational rationale and that the extension of the security would be for a limited period.
The same ministerial committee recently discussed the security around former Defense Minister Naftali Bennett and decided not to extend it.
Sources close to Katz said, "The discussion was initiated by the professional bodies and in accordance with security needs. The discussion was not about the extension of security upon the conclusion of his term as Foreign Minister, but in his post as Finance Minister, and therefore the comparison to Bennett who completed his term is irrelevant."