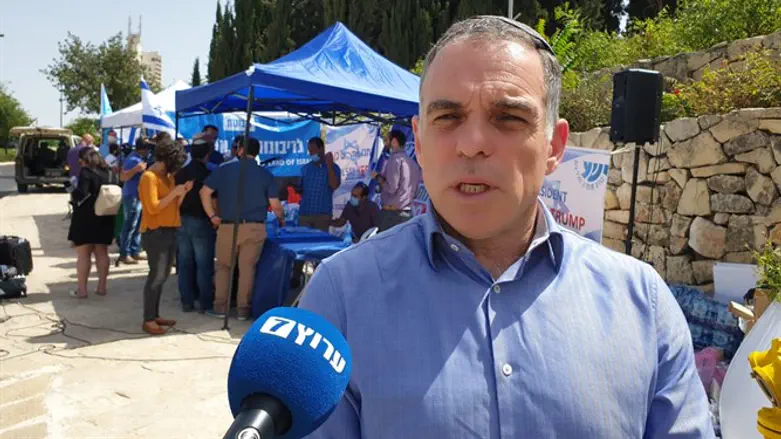 Oded Revivi
Hezki Baruch
Efrat Mayor Oded Revivi arrived at the Yesha Council protest in front of the Prime Minister's Office Sunday, but reiterated his position in support of the Trump Administration's 'Deal of the Century.'
"We came here because it is important that the public has a wide space for opinions. A recent survey found an overwhelming majority in the settlements for the Trump plan, and I think it is important that this voice is heard and not just the voice that currently represents the minority," Revivi said.
When asked about the internal dispute between the leaders of the Yesha Council, Revivi said: "I don't know. Some people personally oppose it because they have a personal issue with the prime minister, and there are those who oppose it because they love to be in the headlines all the time and constantly want to distinguish themselves, and there are some who say let's just make a little change to the map, and we will also support that.
He said that the resistance to the establishment of a Palestinian Arab state was a denial of reality because the Palestinian Authority already exists, and it is permissible to discuss the question of its definition as a state, autonomy or Palestinian Authority.
"The Arabs are there, we are there, and this program produces a better reality for half a million citizens who live there, so we need to take the opportunity." Revivi said.