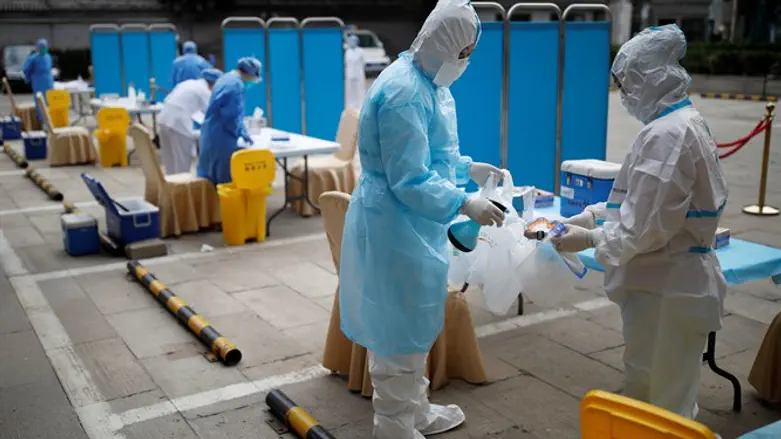 Coronavirus testing in Beijing
Reuters
Several districts in Beijing, China, have ordered residents be tested for coronavirus and closed schools, with teachers and students reverting back to distance learning.
The city has seen 106 new cases in the past week - the highest number since February, and the city's first new cases in almost two months.
At least forty-six of the new cases were asymptomatic.
In a press conference on Monday, Beijing spokesperson Xu Hejiang said: "The risk of the epidemic spreading is very high, so we should take resolute and decisive measures."
"The epidemic situation in the capital is extremely severe. Right now we have to take strict measures to stop the spread of COVID-19."
Some of the emergency measures reinstated include 24-hour security checkpoints, the closure of both schools and libraries, sports venues, and cultural centers, and reinstating temperature checks at malls and supermarkets, as well as at the entrances to office buildings. The measures also close off high-risk areas and reduce foot traffic.
The city conducted tens of thousands of coronavirus tests on Sunday, and identified 8,950 people who had recently visited Xinfadi, the market produce and seafood market where the new outbreak is centered. Over 100 people in the city have been told to quarantine.
Wu Zunyou, a Beijing epidemiologist, said the new coronavirus infections are a different strain than the first wave. "The virus strain is the major epidemic strain in European countries. So it is from outside China brought to Beijing," he told CGTN.