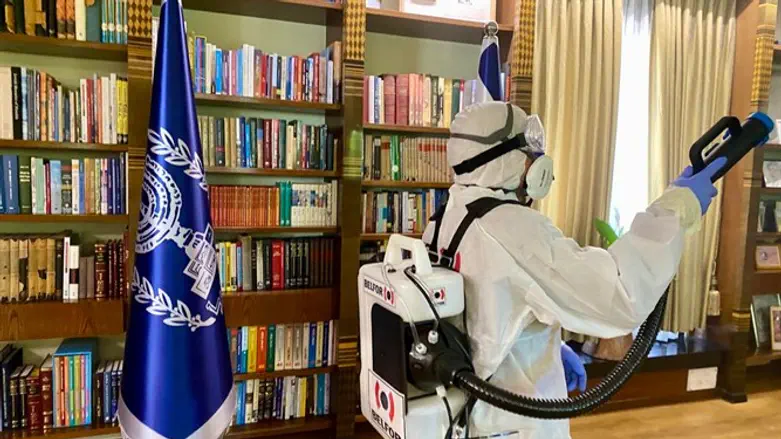 President's Residence disinfected
Tomer Reichman
The President's Residence has been thoroughly cleaned and disinfected after information was received yesterday that one of its workers was updated that they had coronavirus.
Cleaning was carried out in all offices at the residence, including bathrooms and kitchens. The president's private office was cleaned thoroughly in all parts and he will be allowed to resume working from it tomorrow.
At the same time, an epidemiological investigation is being carried out under the close instructions of the District Health Officer and tests for coronavirus are being carried out according to need and contact with the affected employee.
The Health Ministry said this morning that 122 people had been infected with coronavirus over the past day. In total, there are currently 3,348 infected persons in Israel, including 35 who condition is considered serious and 26 connected to ventilators.