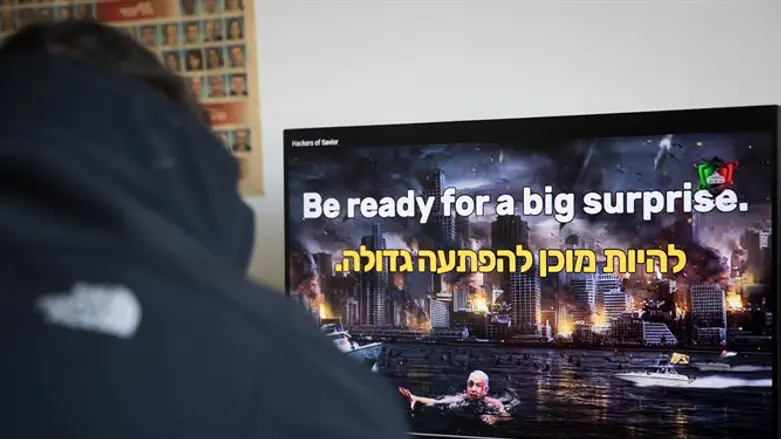 Cyber attack
Flash 90
A disinformation operation mimicking the Arutz Sheva website, apparently intended to portray Israel as interfering in global affairs, has again posted a false article, this time claiming it is dispatching a 50-member Israeli security team to the United States "to support American forces control George Floyd protests".
Previously, the operation posed as Arutz Sheva to publish a false article apparently aimed at spreading misinformation about Israel's involvement in the ongoing political turmoil in Venezuela.
This time, the site clumsily quotes an "informed source" saying a DELTA Airbus A330 aircraft (even including the supposed flight number: "DL 235") carrying Israeli Special Forces left Ben-Gurion International Airport for New York.
According to the disinformation report, "passengers of this flight include 150 urban warfare specialists, senior Mossad intelligence officers, professional interrogators and electronic eavesdropping experts."
One possible indication of the purpose of the operation may be contained in the sentence: "Netanyahu said he is ready to support American forces control George Floyd protests in the United States," going on to claim that "a professional Israeli team left for the United States to help US police control the widespread protests."
"The team will stay in the United States until mid-November. US police predict street riots will continue until the end of the US presidential election on November 3, 2020," it predicted.
The bogus articles are published under the Israelnationalnews.net address, a false mirror of Arutz Sheva's Israelnationalnews.com address.
It still remains unclear who is behind the impostor site.