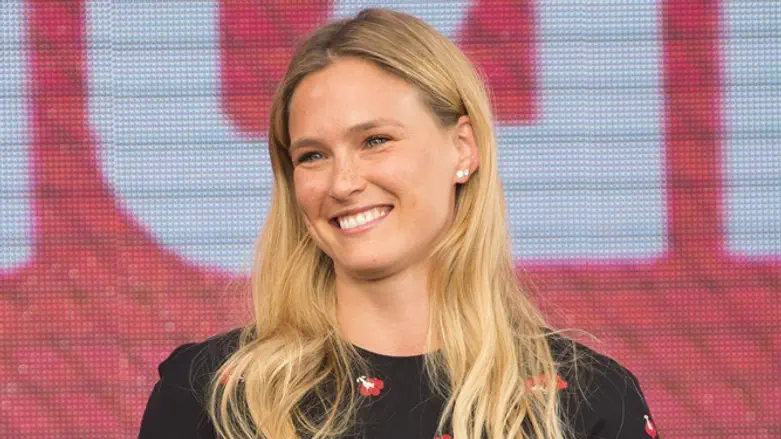 Bar Rafaeli
Yonatan Sindel/Flash90
Prosecutors have signed off on a plea bargain agreed to by Israeli model Bar Rafaeli and her mother, Tzipi Rafaeli, ending years of legal problems for the family.
Bar and Tzipi Rafaeli had been under investigation for years for allegedly concealing income Bar earned abroad between 2009 to 2012, along with additional income earned in Israel.
Under the plea bargain, Bar Rafaeli will avoid jail time, serving nine months of community service and paying back taxes along with 2.5 million shekels ($720,000) in fines.
Her mother Tzipi, however, will be sentenced to 16 months in prison, and will also be required to pay 2.5 million shekels ($720,000) in fines.
As part of the deal, Bar Rafaeli will drop her Supreme Court appeal against the tax assessments for 2009-2010, and her appeal to the Tel Aviv District Court for the assessments on her income earned abroad from 2011 to 2012.
The investigation culminated in the 2016 arrest of Tzipi Rafaeli and the 2017 arrest of Bar Rafaeli.
The two were accused of concealing tens of millions of shekels worth of income abroad from Israeli tax officials for the period of 2009-2012. Authorities claimed Tzipi Rafaeli was primarily responsible for hiding the income from tax officials.
The Rafaelis had claimed that Bar was not liable for Israeli taxes after 2007, saying she had moved her primary place of residence to the US for the period in question - a claim tax officials disputed.