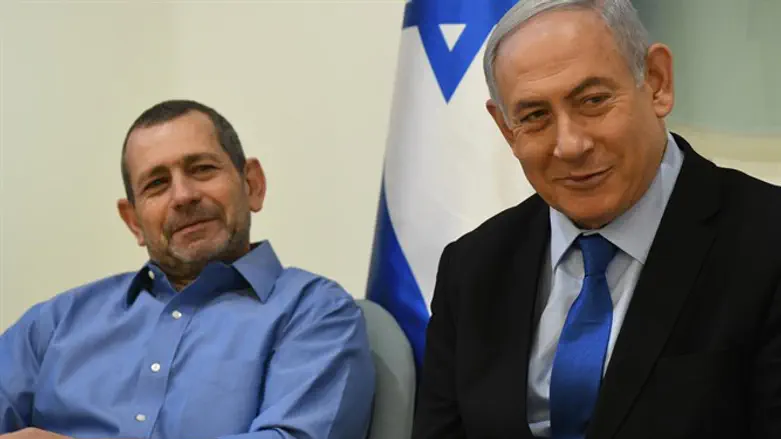 Netanyahu and Shin Bet chief Argaman
Amos Ben Gershom/GPO
The 'Coronavirus Cabinet' has decided to freeze legislation allowing the Shin Bet to monitor coronavirus patients, following public criticism of the bill.
According to the decision of the committee, the Ministerial Committee on Legislative Affairs will approve the wording of the law, but it will be frozen and not promoted to readings in the Knesset for the next 48 hours
Shin Bet chief Nadav Argaman said at the meeting that the organization is 'not comfortable' with the current use of a tool that allows information from cell phones to be stored for the purpose of monitoring patients.
However, he noted that if there were a renewed outbreak of the coronavirus, the law could be enacted quickly and that the "Shin Bet would be prepared."