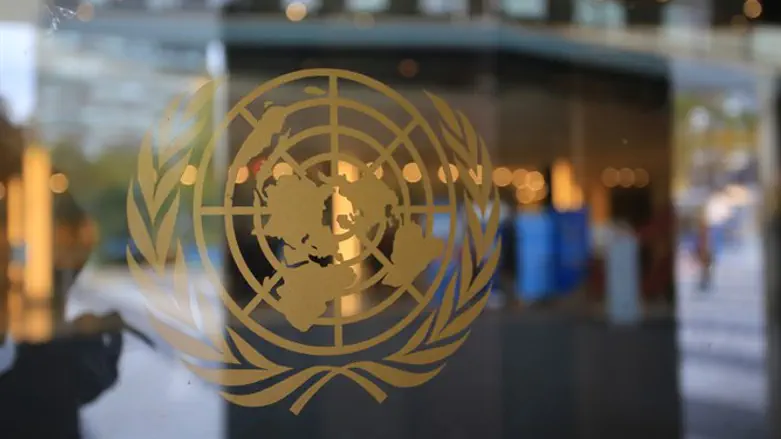 United Nations
iStock
The Palestinian Authority (PA) has taken its battle against Israel's plan to apply sovereignty to parts of Judea and Samaria and the Jordan Valley to the United Nations, seeking official condemnation by the international body against the Jewish state, Israel Hayom reported on Sunday.
Israel's delegation to the UN said that, knowing that they will face a US veto at the Security Council, the Palestinian delegation to the UN plans to send the draft resolution to a General Assembly vote, where it enjoys the support of most UN members.
Representatives of the Arab League met recently with UN Secretary General Antonio Guterres to express their concern over Israel's "unilateral step," saying that the pan-Arab group is fighting the move alongside the Palestinian mission in the UN.
The Palestinians have also been taking various steps on the international stage to prevent Israel's move, which Prime Minister Binyamin Netanyahu plans to present to a Knesset vote in the coming weeks.
While the General Assembly is not convened at this time over the coronavirus, voting on resolutions is still possible through a special process.
"Israel is ready and willing to defend any decision made by the government before the UN and to work with our friends around the world to thwart hostile initiatives," Israeli Ambassador to the UN Danny Danon said, according to Israel Hayom.
"The solution to the Israeli-Palestinian conflict will come through direct negotiations in Jerusalem and not through diplomatic terrorism in New York," he added.
"The international community needs to know that legitimizing Palestinian provocations rewards Abu Mazen's [PA chairman Mahmoud Abbas'] refusal to hold dialogue with Israel."
The PA is outraged over the coalition agreement between Netanyahu and Defense Minister Benny Gantz, which stipulates that the government can apply sovereignty over Judea and Samaria in July.
In response to the move, Abbas announced recently that the PA was no longer bound by the agreements it signed with Israel and the US, including the security coordination with Israel.
Palestinian Arab officials have been pressuring countries to officially recognize "Palestine", in a move meant to bypass direct peace talks with Israel. Those calls have grown since the sovereignty plans were announced.