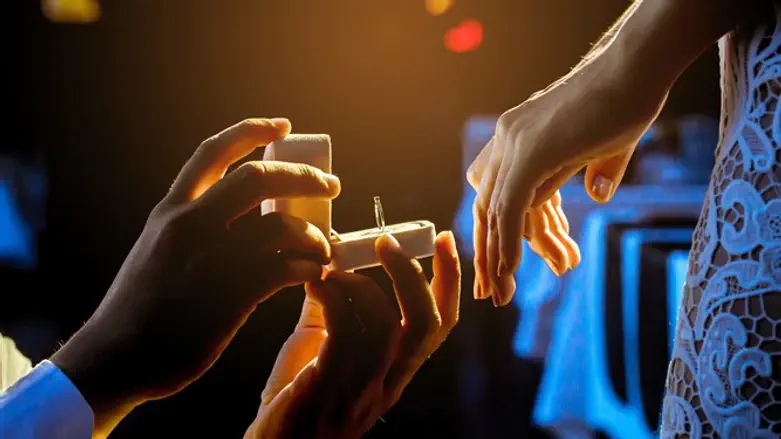 Marriage proposal
iStock
The families of Bezalel Rafael Cohen and Ruth Shema found themselves at the "coronavirus hotel" for virus patients in Nir Etzion as a result of the outbreak of COVID-19 in the country.
On Thursday, the two announced that they were engaged to be married. Their story is another reminder of the special merit of life in the Jewish State.
The couple and their families became infected with coronavirus over the Passover holiday and were taken to the hotel, which was converted into a coronavirus recovery ward for the haredi public.
According to a report in Kikar Hashabbat, Ruth's brother took notice of Bezalel, a student at the Asher Leshlomo yeshiva in Rishon Lezion who was studying Torah during the long hours of free time at the facility. For her part, Ruth was impressed that the young man had taken the initiative to organize Torah activities for the yeshiva students at the residence.
A friend of the families who received word of the potential match organized a date between the two. The rest is history.
"What a touching occasion," posted former Defense Minister Naftali Bennett who played a leading role in establishing the hotels. "Wishing the happy couple all the best, and may the home you build last for eternity!"