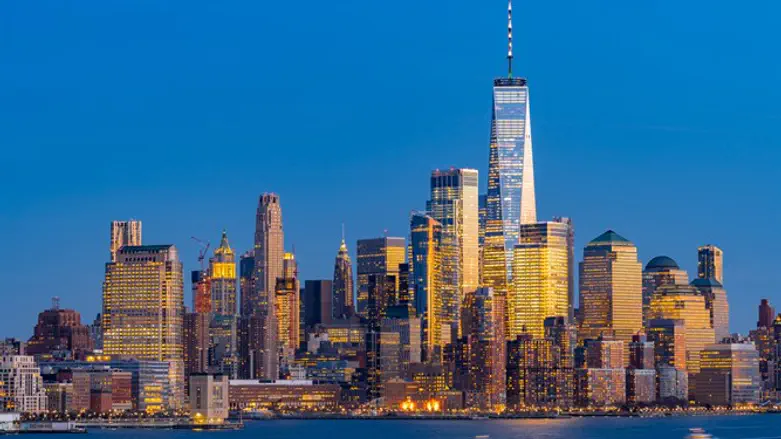 Manhattan, New York
ISTOCK
A curfew will be imposed on New York City as the protests and riots over the murder of an African American man in Minneapolis continue, New York Governor Andrew Cuomo announced Monday.
"In New York City, I spoke with the mayor, there's going to be a curfew in New York City that we think could be helpful," Cuomo told WAMC Radio. "More importantly, there is going to be an increase in the force."
The curfew will be in effect from 11 PM to 5 AM. In addition the number of police deployed on the street will double from 4,000 to 8,000.
"I stand behind the protestors and their message, but unfortunately there are people who are looking to distract and discredit this moment," Cuomo said in a statement. "The violence and the looting has been bad for the city, the state and this entire national movement, undermining and distracting from this righteous cause. While we encourage people to protest peacefully and make their voices heard, the safety of the general public is paramount and cannot be compromised. Tonight the Mayor and I are implementing a citywide curfew starting at 11 PM and doubling the NYPD presence across the city."
New York City Mayor Bill de Blasio had stated earlier Monday that he was considering imposing a curfew and would discuss the matter with Police Commissioner Dermot Shea and Governor Cuomo.
While the mayor said the majority of protests have been peaceful, he condemned the minority which have committed violence or been involved in acts of looting during the demonstrations.
Demonstrators have attacked police in New York, throwing objects and in one case Molotov Cocktails at police vehicles. Looting occurred in several locations in New York, including lower Manhattan.
De Blasio's daughter, Chiara de Blasio was arrested for unlawful assembly during protests Saturday night. Over 250 protesters have been arrested in New York.
Thousands have taken to the streets across the US in protest against the death of George Floyd in police custody.
Derek Chauvin, the policeman videotaped pressing down on Floyd's neck, was arrested and charged with third-degree murder, Minneapolis authorities reported over the weekend.