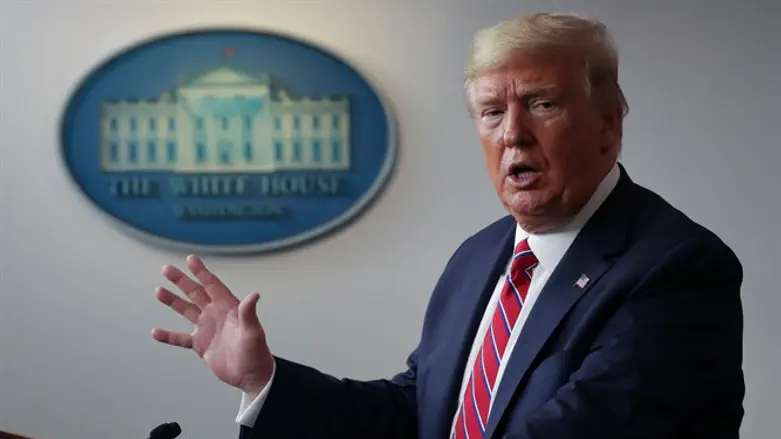 Donald Trump
REUTERS
President Donald Trump announced Sunday that the US will recognize the radical far-left Antifa activist movement as a terrorist organization.
"The United States of America will be designating ANTIFA as a Terrorist Organization," Trump tweeted, citing the ongoing rioting and arsons in major urban areas across the US, following the death last week of 46-year-old Minneapolis man George Floyd, while lost consciousness and died while being pinned down by a police officer.
Trump accused Antifa activists of organizing riots and clashes with police around the country.
"Congratulations to our National Guard for the great job they did immediately upon arriving in Minneapolis, Minnesota, last night," Trump tweeted. "The ANTIFA led anarchists, among others, were shut down quickly. Should have been done by Mayor on first night and there would have been no trouble!"
"Other Democrat run Cities and States should look at the total shutdown of Radical Left Anarchists in Minneapolis last night. The National Guard did a great job, and should be used in other States before it is too late!"
The president also lambasted media outlets for working to "foment hatred and anarchy".
"The Lamestream Media is doing everything within their power to foment hatred and anarchy. As long as everybody understands what they are doing, that they are FAKE NEWS and truly bad people with a sick agenda, we can easily work through them to GREATNESS!"