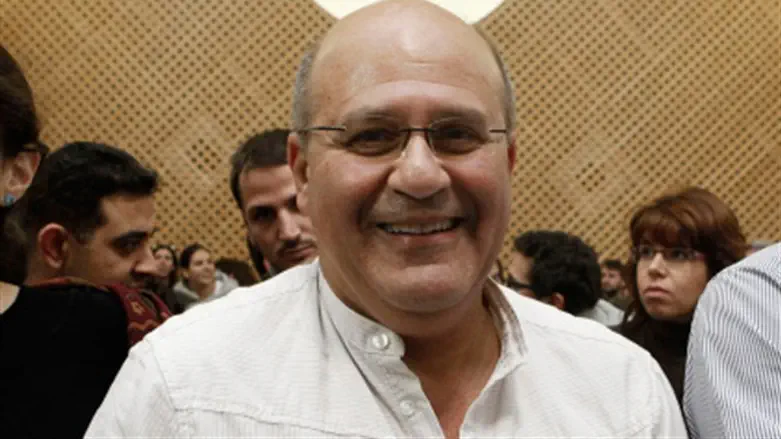 Professor Hezi Levy
Uri Lenz / Flash90
Health Minister Yuli Edelstein announced his intention to appoint Barzilai University Medical Center director Prof. Hezi Levy as the next director of the Health Ministry, replacing outgoing director Moshe Bar Siman Tov.
His decision states that "the decision is in line with the principle that Edelstein set for himself upon taking office - the appointment of a professional director."
Levi, a surgical specialist, participated in the First Lebanon War and then headed an IDF Humanitarian Assistance Mission to Kosovo and participated in humanitarian aid missions in Zaire, Kenya, Macedonia, Turkey and Rwanda. As a Chief Medical Officer, he rebuilt the IDF medical equipment sector.
Prof. Levi's "life's project" was the establishment of the emergency room, a ground hospital and Barzilai Medical Center's special protected surgery rooms that are now considered to be one of the most protected and technologically advanced in the world.
In the past year, Bazilai Medical Center under his leadership placed third in a public satisfaction survey - a significant leap from the past. At the same time, he established free supplementary medicine for hospitalized children.
Edelstein said: "Prof. Levy is regarded as an authoritative officer who fights to achieve what the body he represents needs. This was the budget he achieved for the hospital's emergency room and thus during his long career in the military. He also has extensive experience in emergency medicine, which was an important factor in his selection."
Minister Edelstein asked Prime Minister Netanyahu to bring the appointment for government approval as soon as possible.
"At this time, with the need to prepare for a second wave of the coronavirus and to put the health system at Israel's top priority, Prof. Hezi Levy is the right person for the job. The vast experience he has accumulated over the years and his successes in the various arenas ensure his success in the important role of the Director General of the Health Ministry. I would also like to thank the current director, Moshe Bar Siman Tov, for the strenuous and important work he did on the job," Edelstein said.