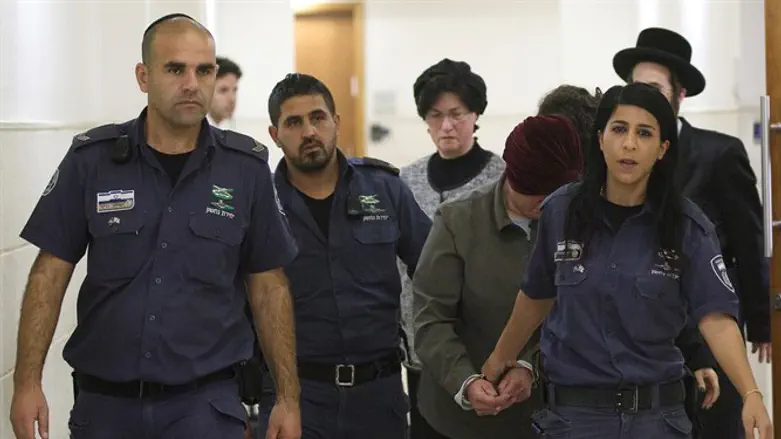 Malka Leifer led by prison service officers in Jerusalem court
Flash 90
Israeli President Reuven Rivlin spoke on telephone Wednesday with Australian Prime Minister Scott Morrison, following the court decision Tuesday that an Australian-Israeli educator wanted in Australia on sex abuse charges is fit to stand trial.
Their conversation followed the president's visit to Australia this February, when the request for the extradition of former educator Malka Leifer to Australia was a central issue.
In his meetings with the prime minister and with Governor-General David Hurley, as well as in his conversations with the heads of the Australian Jewish community, the president noted that Israel is a country of law and order, and that he would continue to monitor the issue when he returned as he did.
During today's conversation, the president said, as he did on his visit, "The State of Israel will not allow anyone to use its institutions to evade justice." He added that the Israeli courts had proved that yesterday.
The president informed Prime Minister Morrison that the extradition hearing is scheduled for July 20th, and that there will be a right of appeal to the Supreme Court after the ruling. If and when the courts finally approve Leifer's extradition, the matter will be brought to the Minister of Justice to sign the order.
The Australian prime minister thanked the president for his call and noted that it reflects the strong and warm relations between the countries, and even more so between the peoples. He added that the decision had been met with a real sense of relief in Australia, and particularly by the Jewish community.