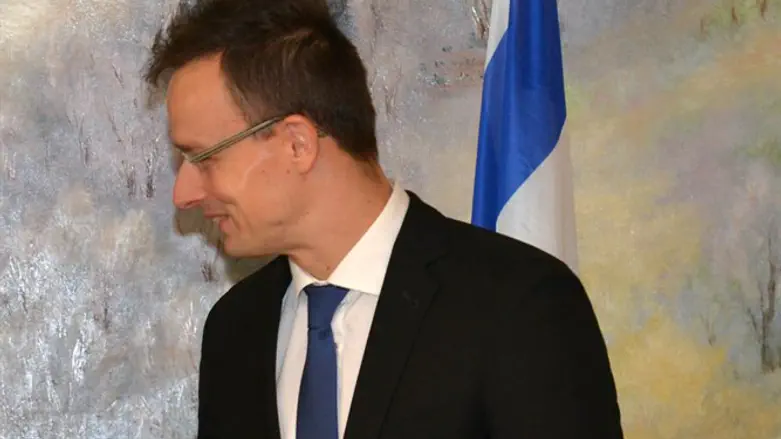 Hungary's Minister of Foreign Affairs and Trade Péter Szijjártó
Kobi Gideon/GPO
Hungary's Minister of Foreign Affairs and Trade Péter Szijjártó spoke today with Israel's FM Gabi Ashkenazi and congratulated him on his recent appointment as well as the establishment of Israel's unity government.
Ashkenazi thanked his counterpart for his commitment to Israel in the international arena. The two went on to say that "…In light of common goals shared by Hungary and Israel, continued strategic cooperation between the two countries can be guaranteed."
According to them, "Hungary and Israel share common positions on issues dealing with border control and state security, as well a hard stance against illegal immigration."
Szijjártó told Ashkenazi that his country would continue to refrain from supporting UN resolutions against the Jewish State in both the EU and UN.