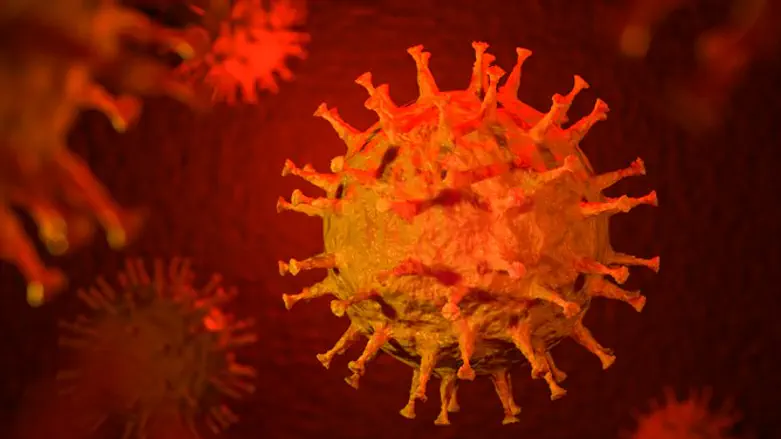 coronavirus
istock
Could a drug already in existence turn out to be the gamechanger countries around the world are searching for to defeat coronavirus? This is what researchers at US drug firm Gilead are currently investigating, spurred by reports of the apparent recovery of an Italian patient who had tested positive for the virus.
On Tuesday evening, reports emerged that a 79-year-old man from Italy's Liguria region represented "the first real case of coronavirus cured" and that the man would soon be discharged from hospital. The man was treated with a drug called remdesivir, a broad-spectrum antiviral that was originally developed by Gilead around a decade ago and was first used to treat Ebola, with disappointing results.
However, repurposing of antiviral drugs is common practice, and the use of remdesivir in Italy was not actually the first recorded case of the drug being given to combat Covid-19. Another report in the February issue of the New England Journal of Medicine detailed the case of a 35-year-old patient who was also successfully treated with remdesivir, after contracting coronavirus on a trip to China. The report stated that "no adverse events were observed" as a result of the drug's administration, and that the man began to feel better within a day of commencing treatment.
According to Bruce Aylward of the World Health Organization (WHO), "There's only one drug right now that we think may have real efficacy. And that's remdesivir." The drug is currently being tested in five separate clinical trials, including one in China and another by the US National Instititutes of Health (NIH) on 13 patients who were hospitalized after contracting coronavirus on board the Diamond Princess cruise ship in Japan.
Gilead's vice-president of virology stated: "Drug development is usually a very long and tedious process, and you could have many failures on the path to an approved product. It would be wonderful if remdesivir works [against Covid-19] but this still needs to be proven."
As yet there are only limited supplies of remdesivir available, although Gilead is working to increase its stock as rapidly as possible. The existent supply is also being distributed on a compassionate basis to several hundreds of affected people around the world, even though it has not yet passed clinical trials or been approved for use anywhere.
Meanwhile, the first clinical trial for a vaccine effective against coronavirus has begun in the US, after skipping the usual preliminary animal trials.