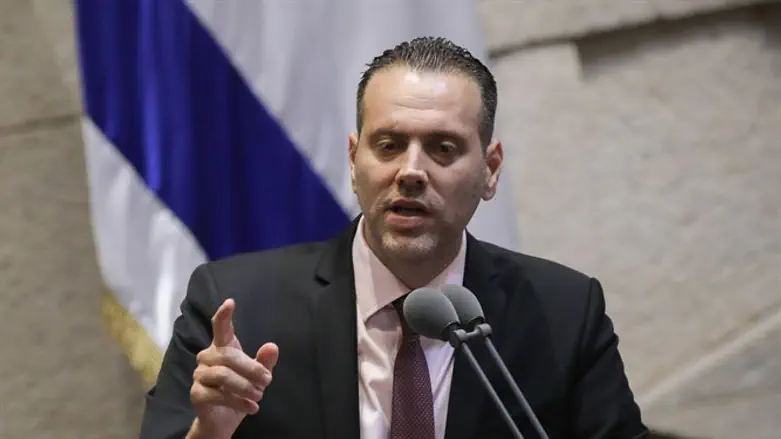 Miki Zohar
Hadas Parush/Flash90
MK Miki Zohar called on the haredi parties to compromise on the issues of religion and state, promising that MK Avigdor Liberman's (Yisrael Beytenu) Draft Law is "not dangerous."
"We can implement the Draft Law," Zohar told Galei Zahal Radio. "The law isn't dangerous, like some of the haredi parties are trying to claim."
According to him, there is a concerted effort to form a right-religious government supported by the Yisrael Beytenu party, but "in order for us to hold real conversations with Liberman, the haredi parties will also need to compromise."
Liberman, Zohar said, will have a hard time supporting a minority government supported by Arabs.
"Liberman is committed to his voters and we should appreciate him for that. I don't think he'll want his name to be written down as part of a unity government supported by the Joint Arab List," he explained.
The Draft Law passed its first Knesset reading last year before being derailed by arguments between Yisrael Beytenu and the haredi parties, UTJ and Shas.
The law determines recruitment targets for haredim, which grow in number every year, and imposes economic sanctions on yeshivas that do not meet these recruitment targets. Another clause states that the law will be repealed if the haredim fail to meet the recruitment targets for three consecutive years.