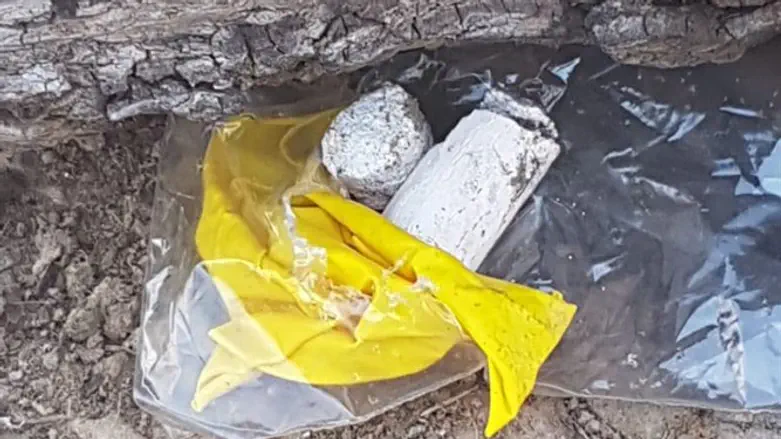 Explosive balloon
Eshkol Regional Council
An Israeli walking Saturday morning in the Shaar Hanegev Regional Council noticed a suspicious balloon at the entrance to one of the Israeli communities.
The man reported the suspicious object to Israel Police and a sapper team arrived at the site
The object was revealed to be a balloon carrying an illegal weapon. The balloon, likely sent from Gaza, had fallen to the ground without detonating.
Police closed the area to civilians, and the sappers began destroying the explosives. No one was injured.
"Especially now, and in general throughout the year, the public's awareness of suspicious objects is extremely important and prevents harm to human lives," a police spokesperson said.
"In every situation when a suspicious object is located, regardless of what it looks like - a balloon, a kite, or something else - you should immediately call the police and distance curious onlookers from the site until the police arrive."