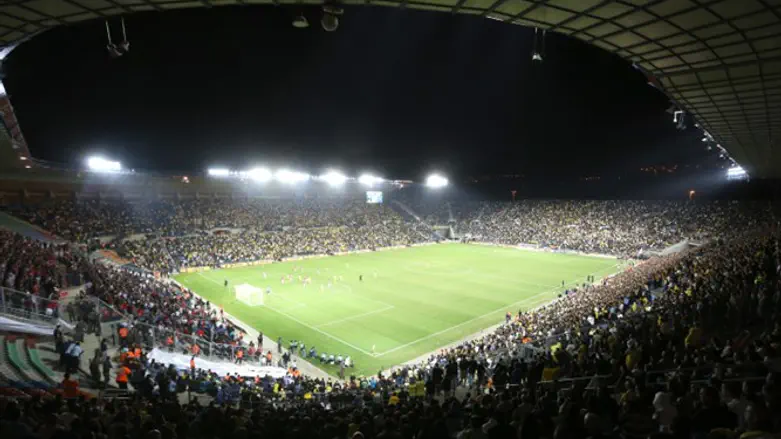 Teddy Stadium
Flash 90
The Islamic Jihad terror group on Saturday published a photo of Jerusalem's Teddy Stadium, threatening to fire rockets at it during an upcoming game.
The soccer match, scheduled for 10:00p.m. Saturday evening, will see Israel's national soccer team facing off with Poland in a UEFA Euro qualifier game.
The leaflet also included satellite imagery of the stadium with aerial photograph attached to the precise coordinates of the stadium.
The photo, included in a leaflet designed to encourage firing at Jerusalem, shows pictures of rockets hitting the stadium together, along with a hand holding a stopwatch with the time the game is scheduled to begin.
Satellite imagery of the stadium and its precise coordinates were included in the leaflet together with the photo, i24 News reported.
Israel's security organizations have not yet responded to the threat.
Early on Saturday morning, the Hamas terror group fired two rockets at Be'er Sheva - two days after Islamic Jihad agreed to a ceasefire after firing hundreds of rockets at Israeli civilians.