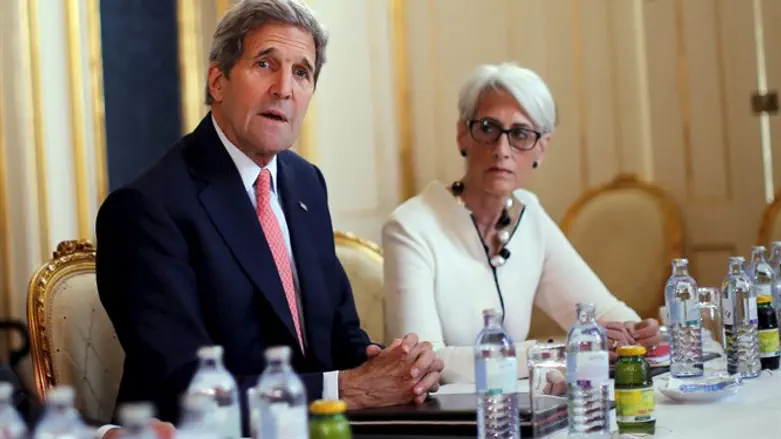 Wendy Sherman with John Kerry
Reuters
The United States will impose another round of economic sanctions on Iran as part of President Donald Trump's decision to withdraw from the Iran nuclear deal.
The agreement was one of the Obama administration's signature achievements, but Trump has described it as a "horrible, one-sided deal that should have never, ever been made."
The woman who was at the center of the negotiations, former Undersecretary of State for Political Affairs Wendy Sherman, recounts the frustrations and the drama of hammering out the agreement over several years. Her book is Not for the Faint of Heart: Lessons in Courage, Power, and Persistence.