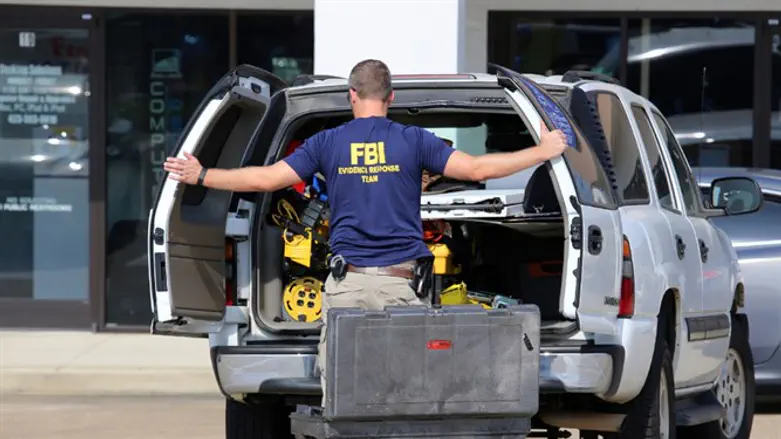 FBI agent. Illustration
istock
The Anti-Defamation League (ADL) released a report on Islamist extremist activity in the United States in 2018-2019.
According to the ADL's figures, 13 people were arrested in 2018 for domestic criminal activity connected to Islamist extremism. Four of those were arrested in connection with plotting terrorist attacks.
The targets of the foiled terrorist attacks included a synagogue, a mall, a Fourth of July celebration, and a high school sleepover.
Arrests for Islamist activity dropped 40% from 2017, when 32 people were arrested for criminal Islamist activity. In addition, the percentage of those arrested who pledged allegiance or claimed to be inspired by the ISIS terrorist organization also declined. According to the ADL. the decline may be related to the military defeats and loss of territory ISIS has suffered in Syria.
Only one Islamist motivated murder was committed in 2018, when a radicalized teenager stabbed a 13-year-old to death during a sleepover at a friend's house.
In December, 2018, an Ohio Muslim was arrested for plotting a mas shooting at a synagogue inspired by the deadly white supremacist attack on the Tree of Life synagogue in Pittsburgh, Pennsylvania.
Three people have been arrested for plotting Islamist terrorist attacks so far in 2019, including a plot to attack the White House. All three men who were arrested also expressed a desire to attack Jewish targets.
The ADL stated that "while white supremacists and other right-wing extremists are responsible for most extremist-related domestic murders committed in the past decade, terrorism and violence inspired by Islamist extremism continues to pose a serious threat to Americans."
The ADL further warned that "as long as Islamist extremist groups persist abroad, and their propaganda infiltrates online platforms, they will be able to indoctrinate users worldwide with violent rhetoric and instruction."